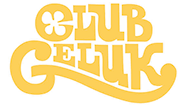 Register & Sign In
Memory Blankets
Shopping Cart
Contact
Knitbook
News
Points of Sale
Newsletter
Projects
About Workshops
Apps
Wholesale
Press
House Rules
Nederlands graag!
Knitbook
Knit book

Last year, for a huge advertisement campaign by a Dutch department store, we made a knitted ham. We received so many requests to reveal the secret of the knitted ham that we had to write a book about it! We knit (and crochet a little) every day stuff like food and utensils, as realistic and detailed as possible. Food will never go bad, utensils become cuddly and the movement is touchable. "Club Geluk and the secret of the knitted ham and more bizarre

knits" is your rough guide to knit the unknittable: meat, champagne, cigaret smoke and more random daily stuff.


Would you like a translation in English? We do too! Please email us at: info@clubgeluk.nl and we will forward your request to our publisher.