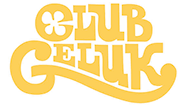 Register & Sign In
Memory Blankets
Shopping Cart
Contact
Knitbook
News
Points of Sale
Newsletter
Projects
About Workshops
Apps
Wholesale
Press
House Rules
Nederlands graag!
Projects & free work
Club Geluk is happy to knit, crochet, embroider, sew or design you anything. We made product designs, llustrations for magazines and more! We design and illustrate for HEMA, Volkskrant, Kitsch Kitschen and BZT-show. Mail for more information: marieke@clubgeluk.nl.
---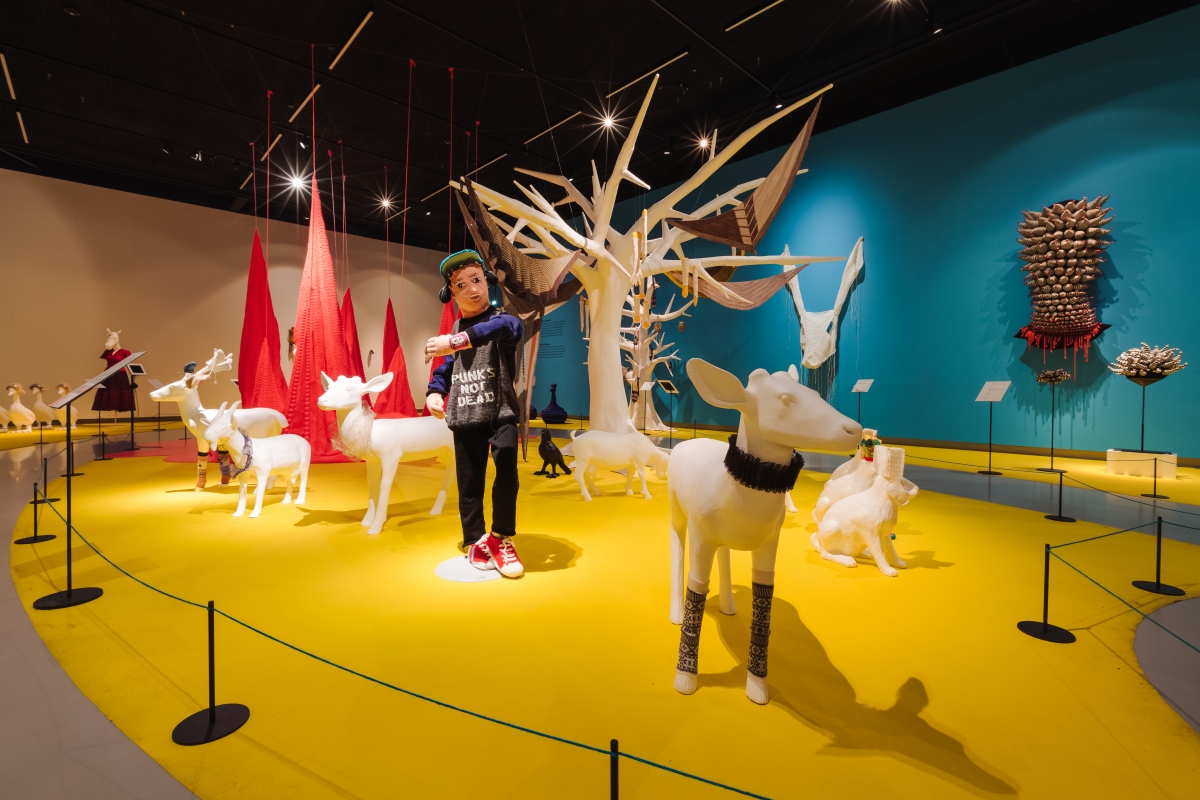 Knitted son in Fries Museum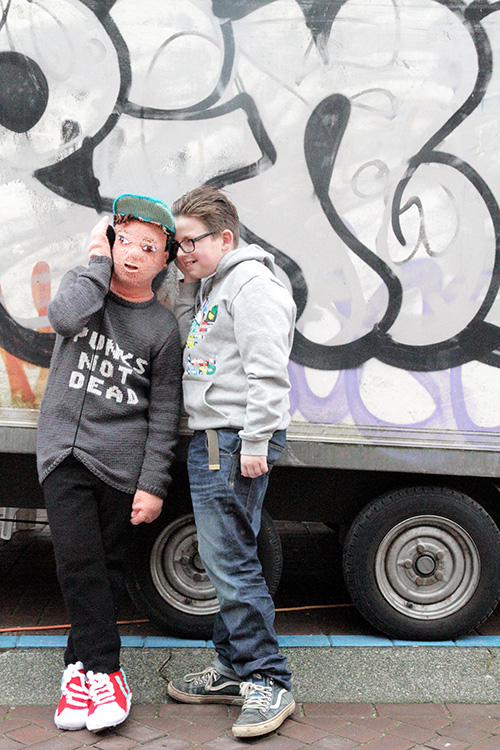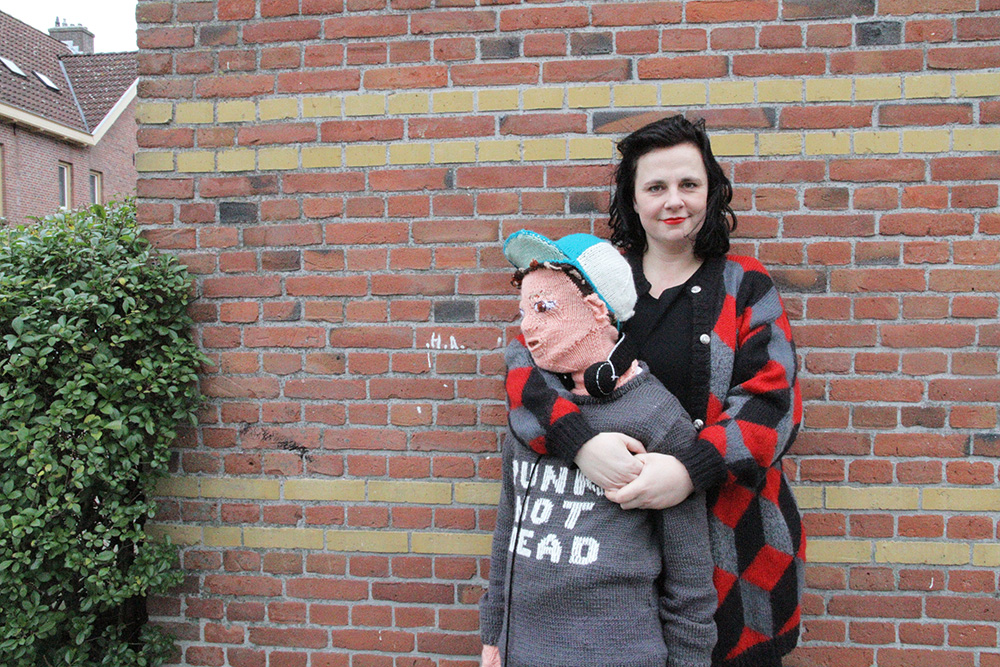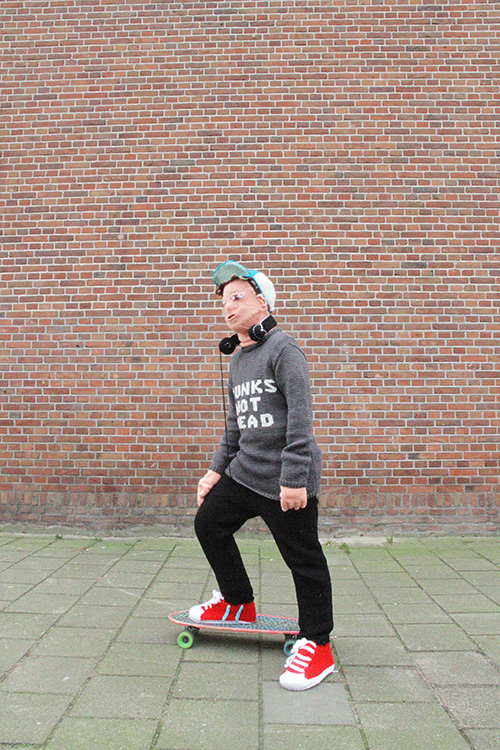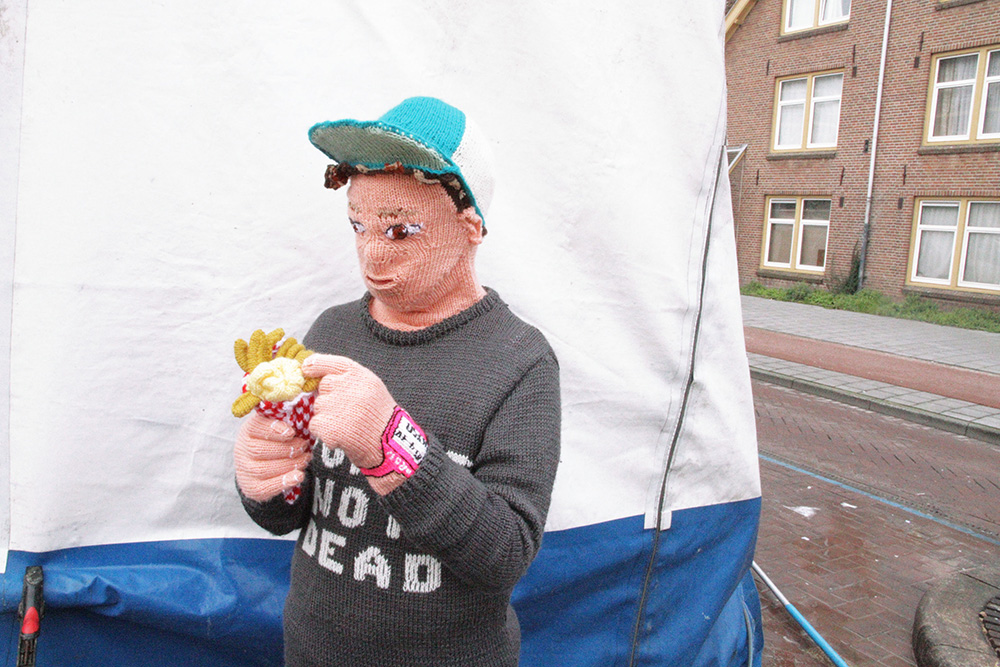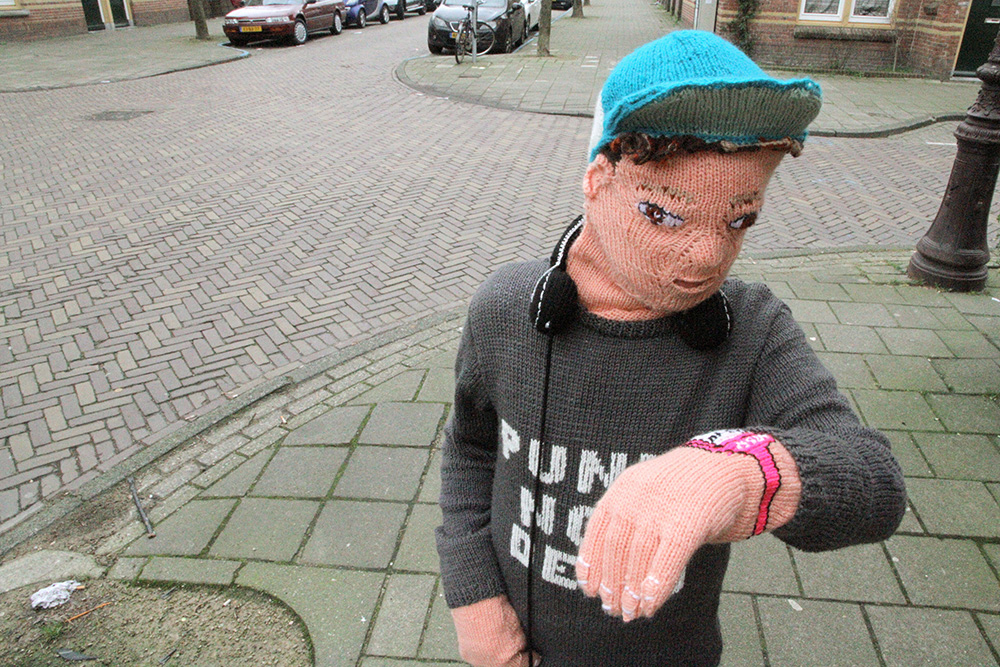 My knitted son
---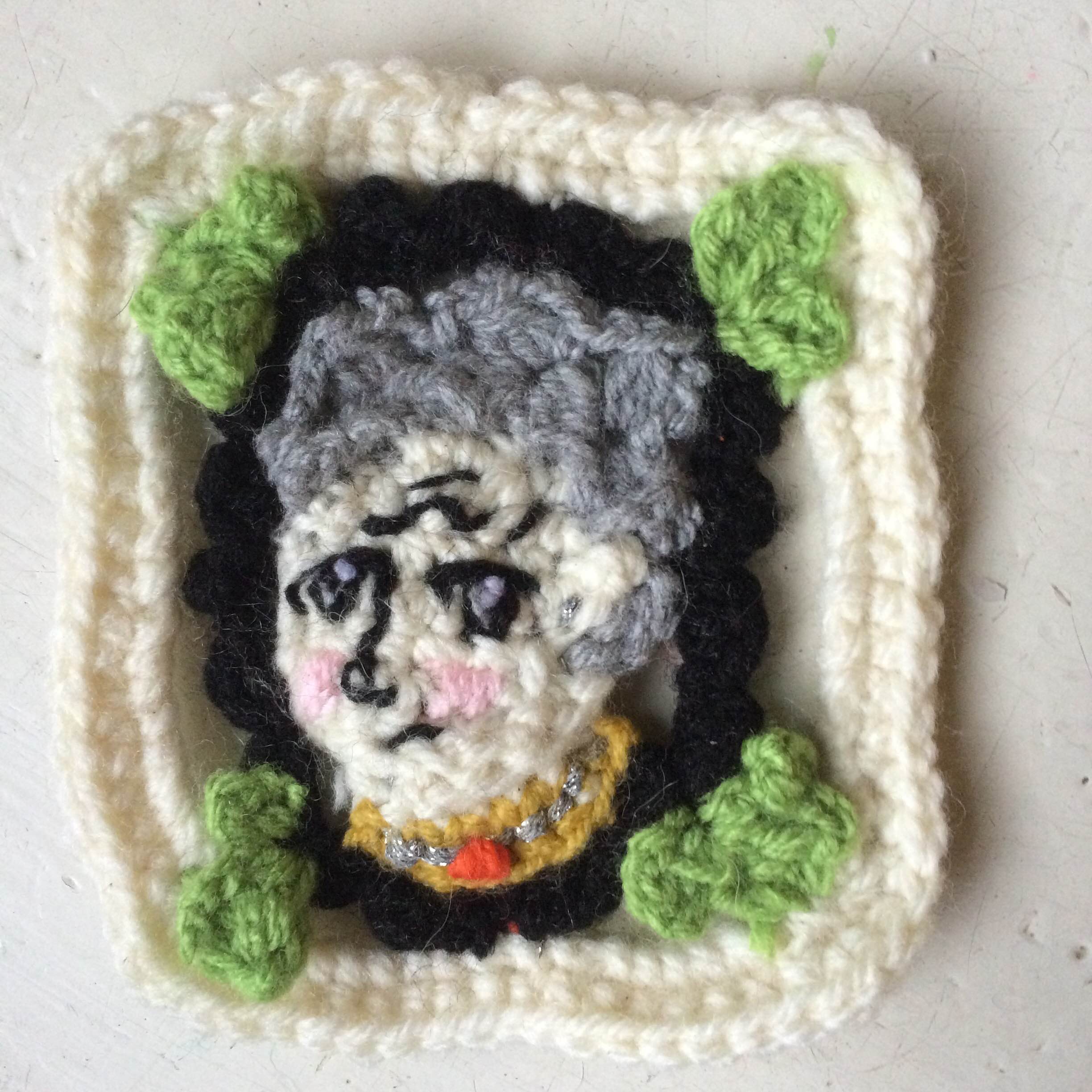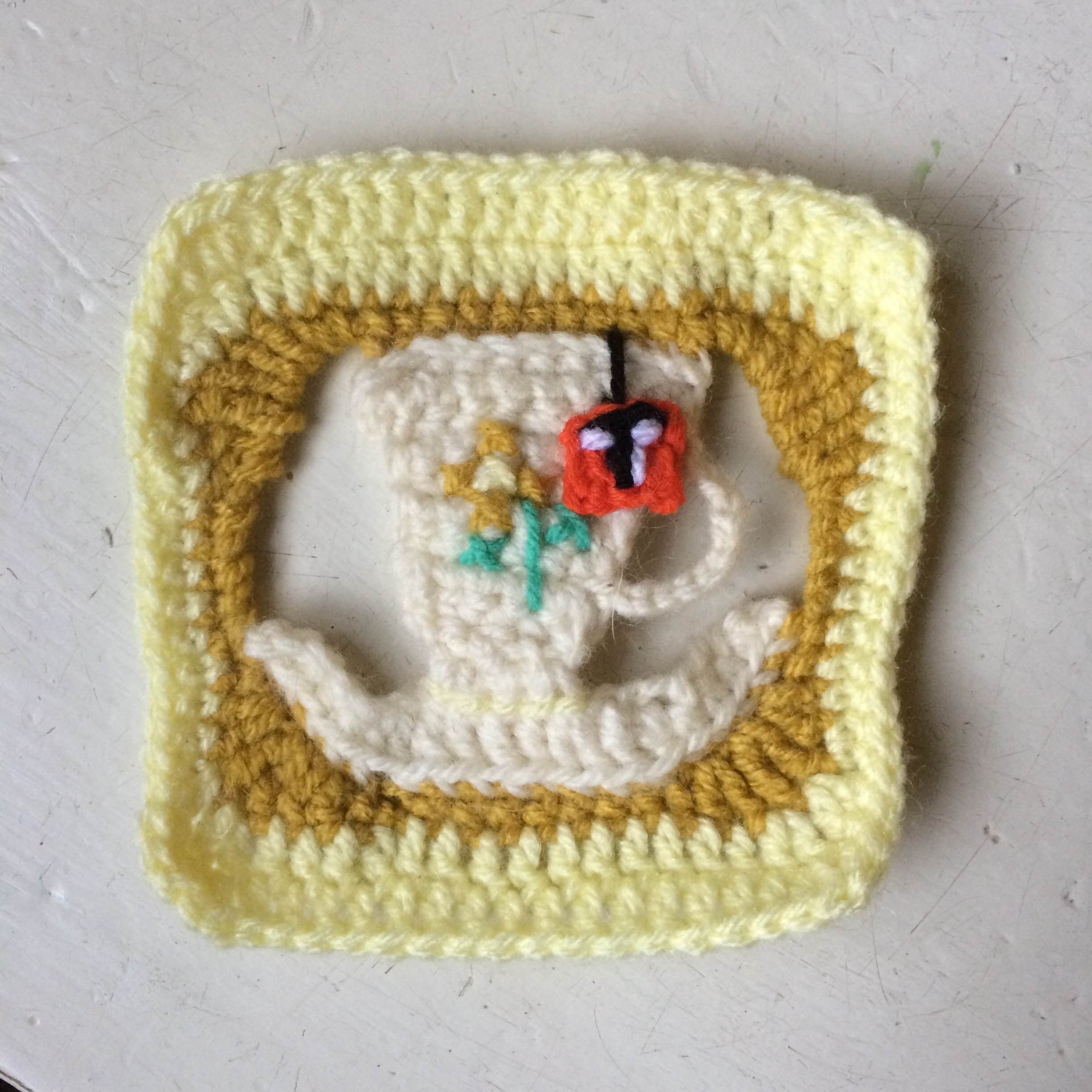 Real granny squares
---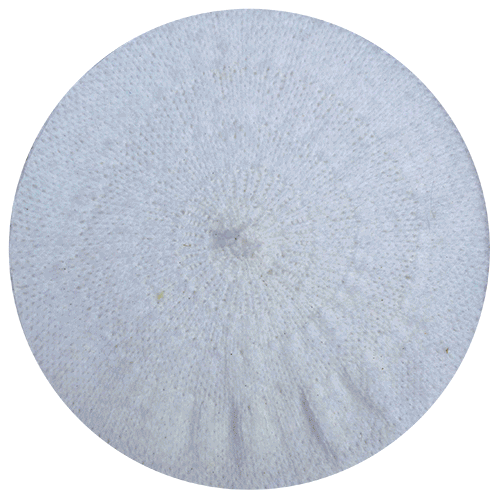 ---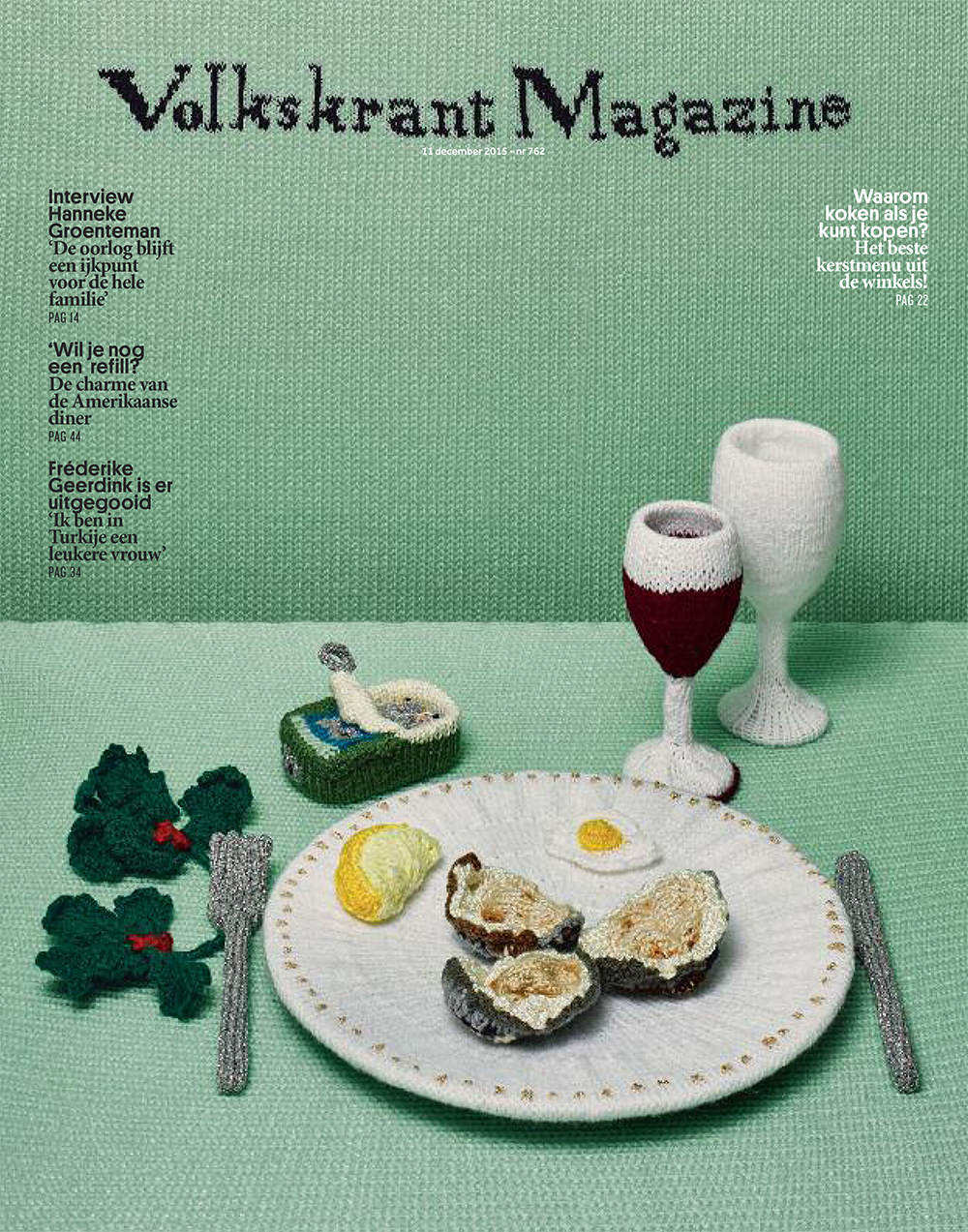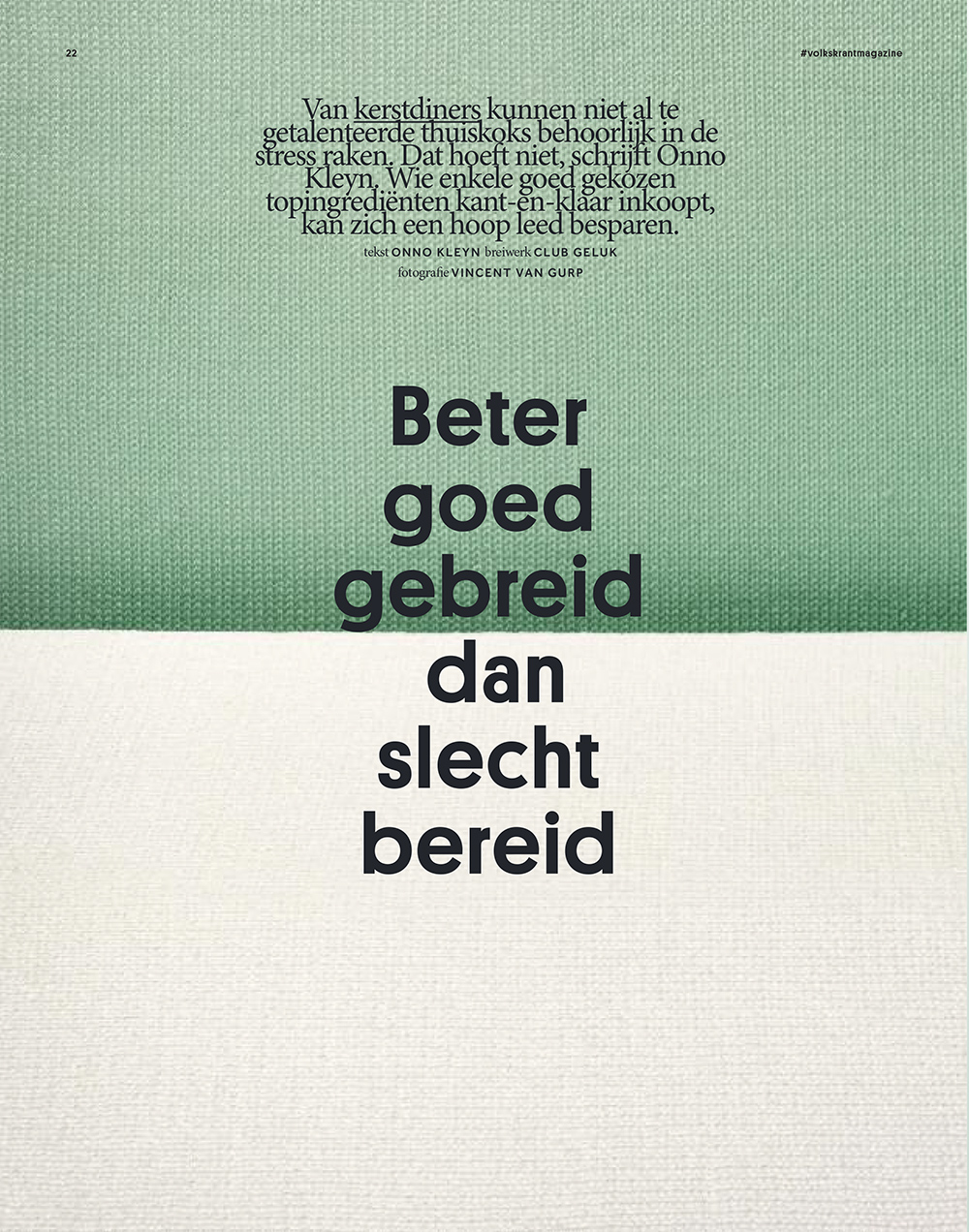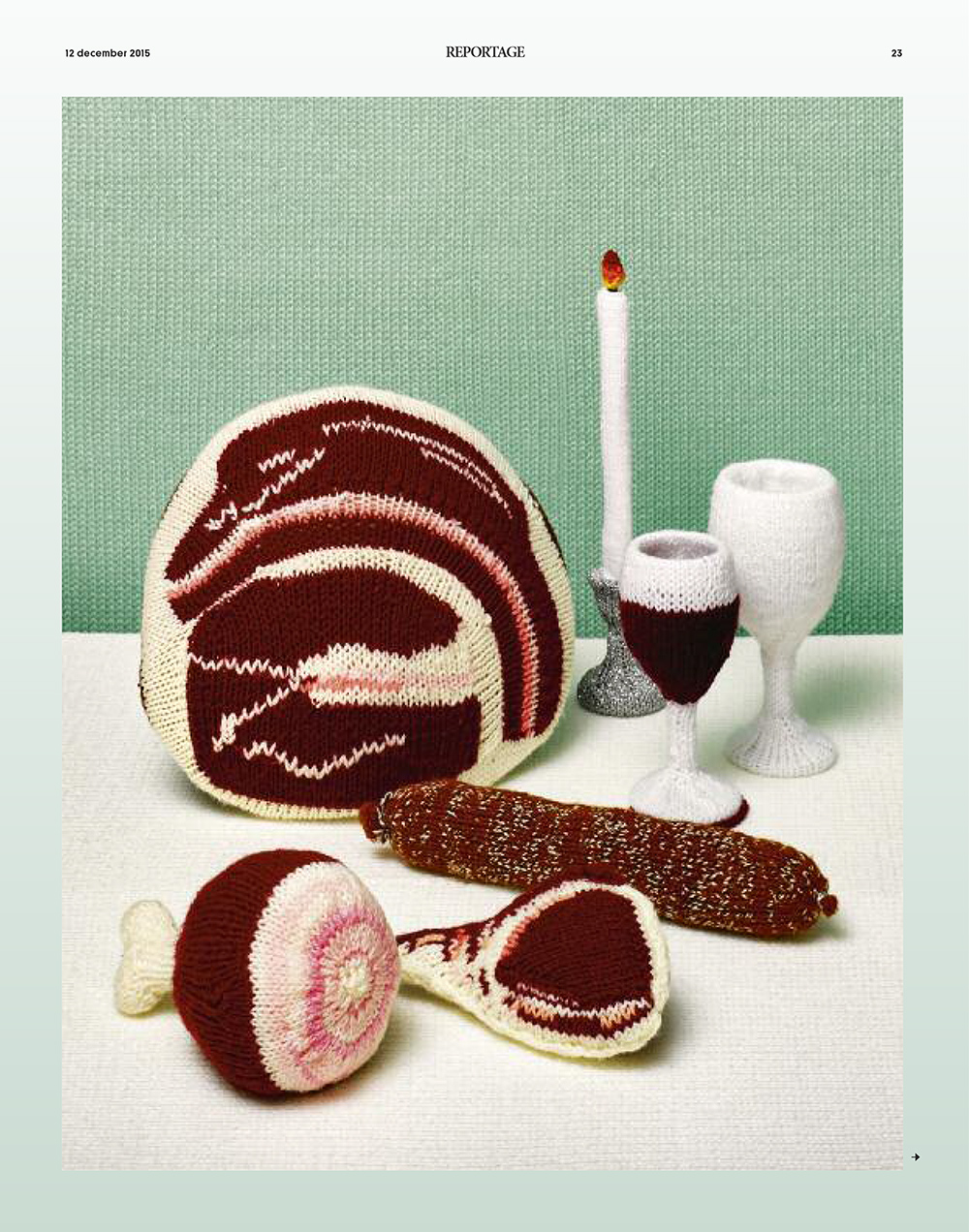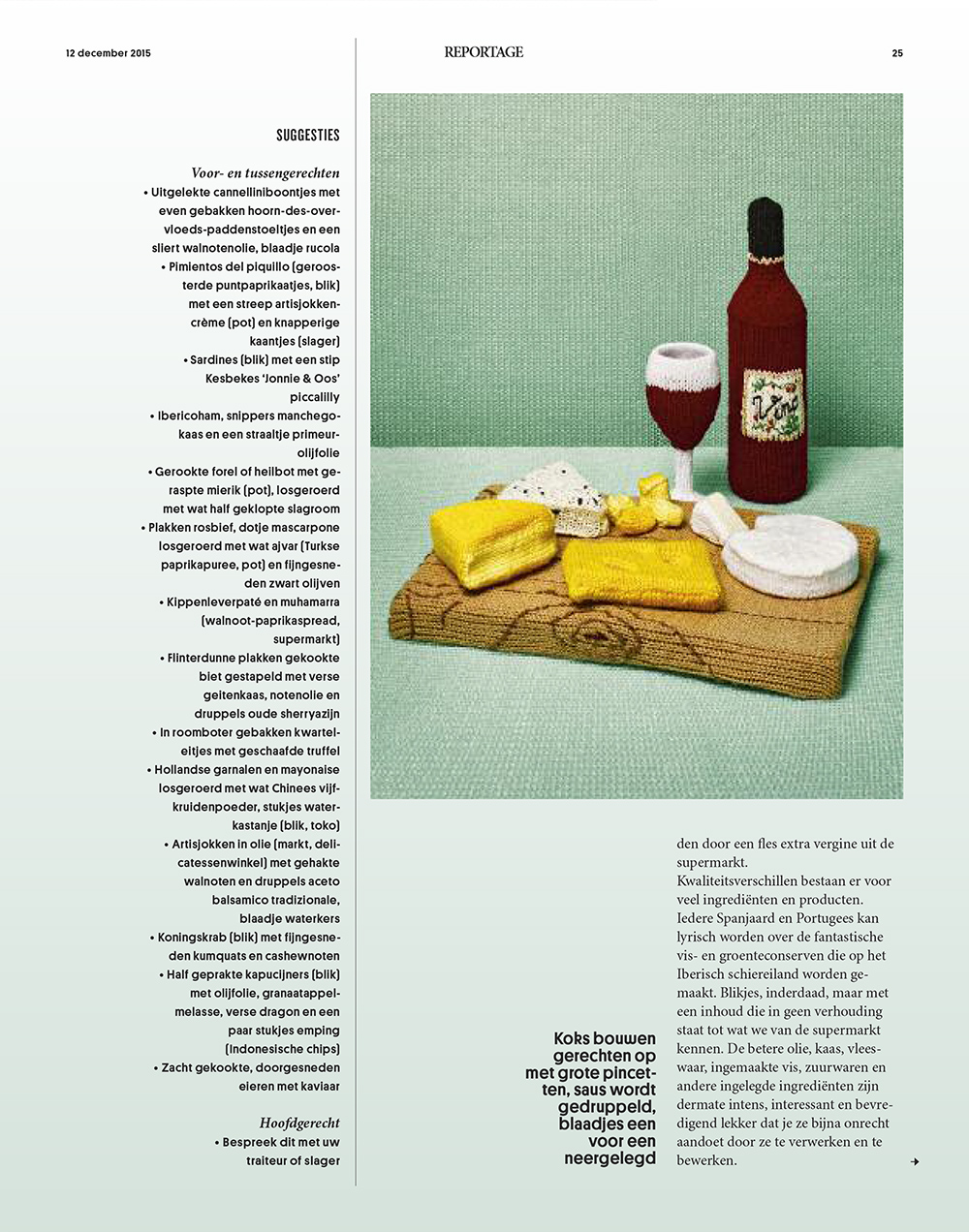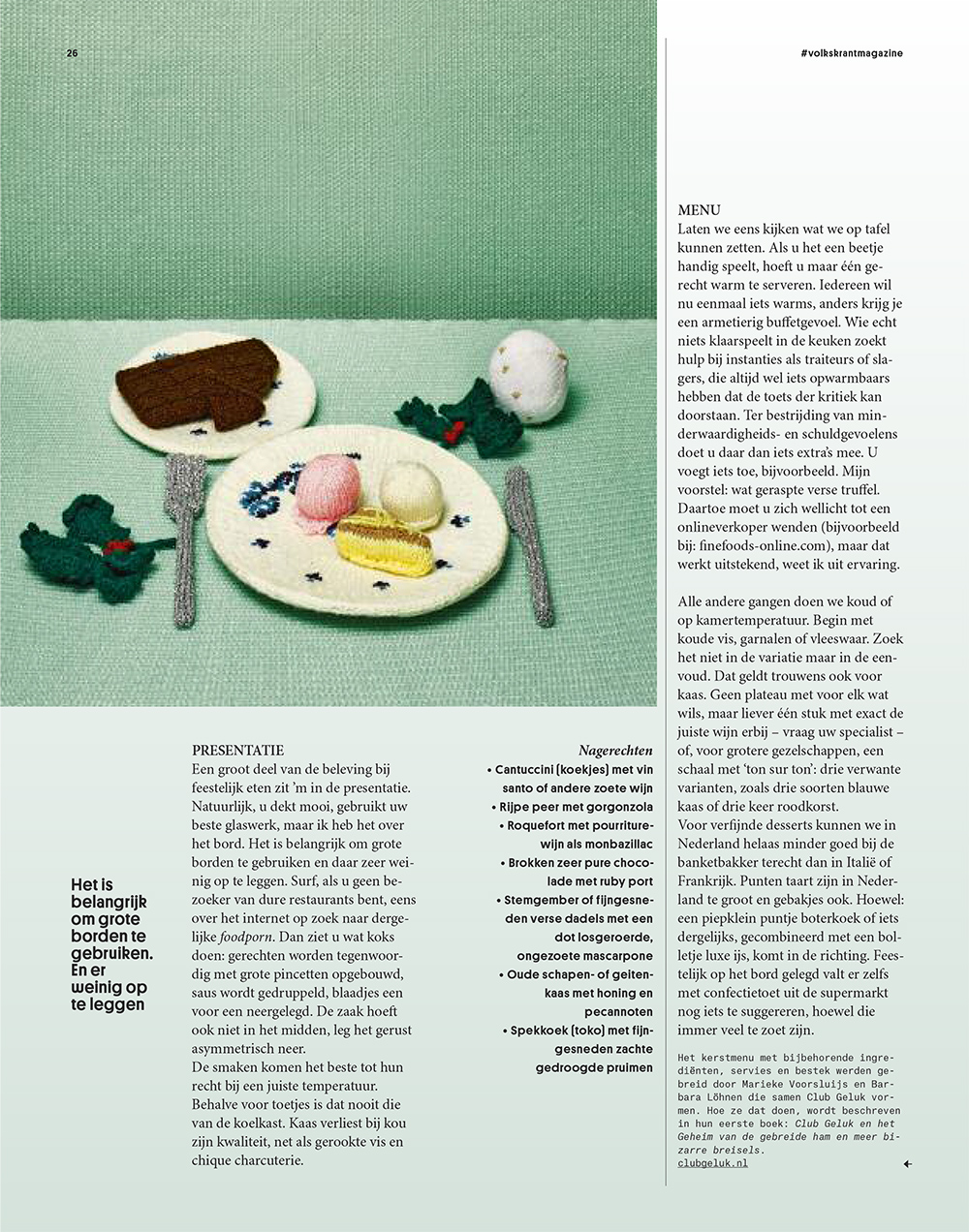 Volkrant magazine: www.volkskrant.nl
Fotografie: Van Vincent www.vanvincent.nl
---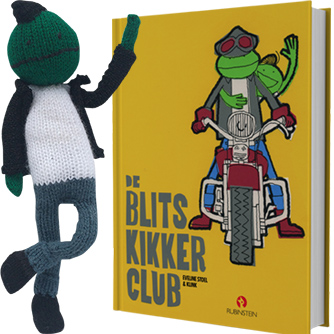 De Blitskikker Club: www.deblitskikkerclub.nl
---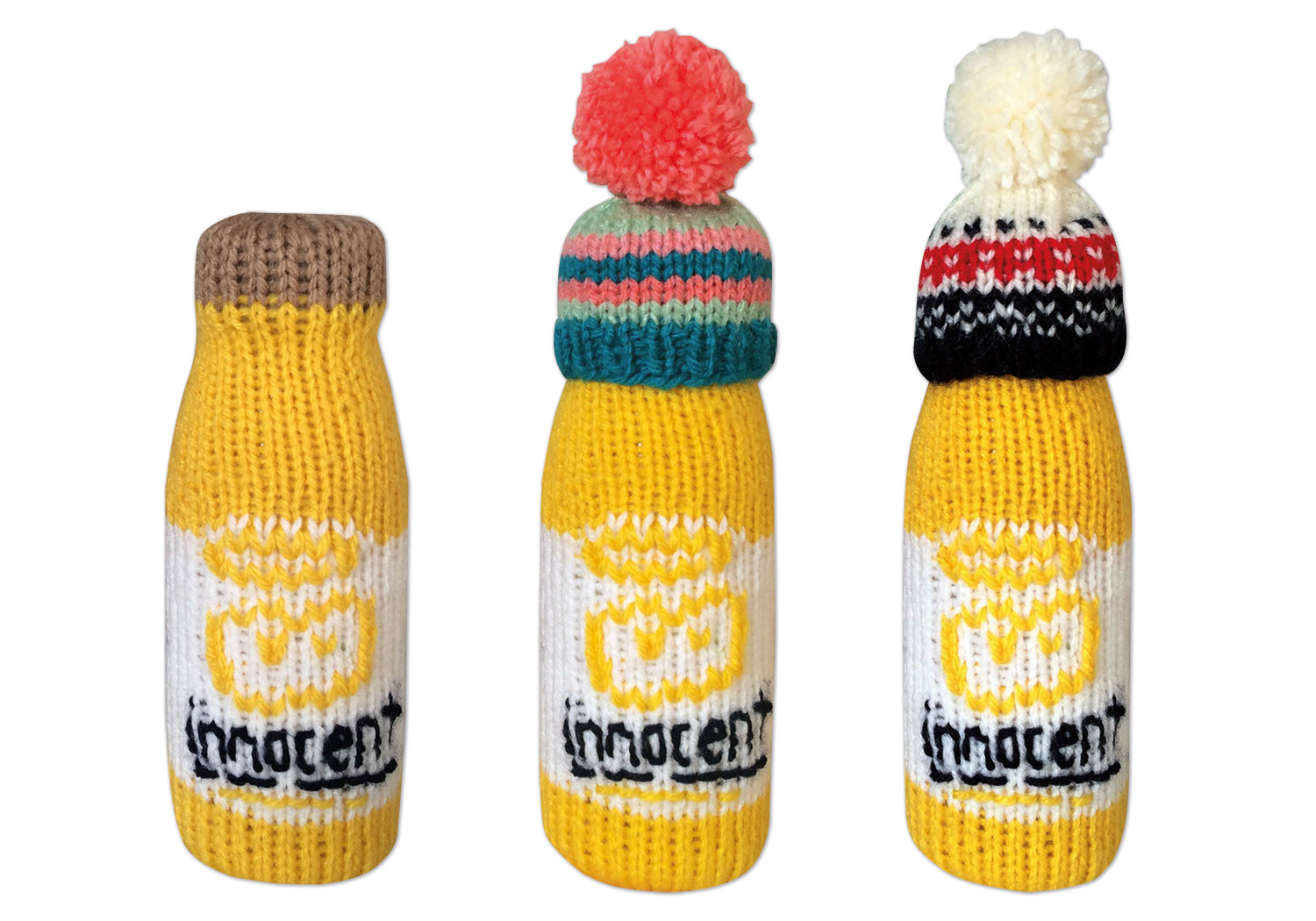 For Innocent

---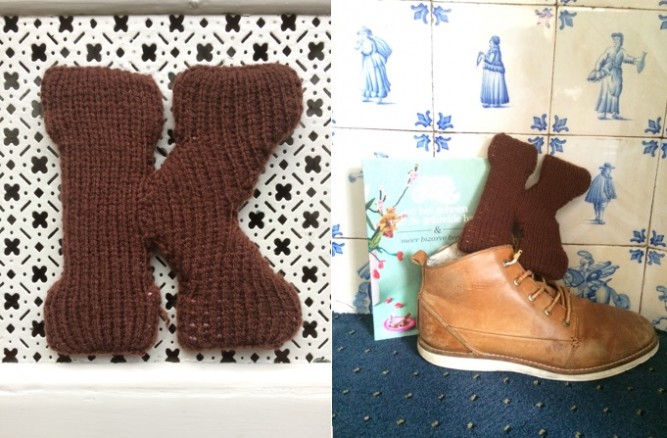 Knippie
---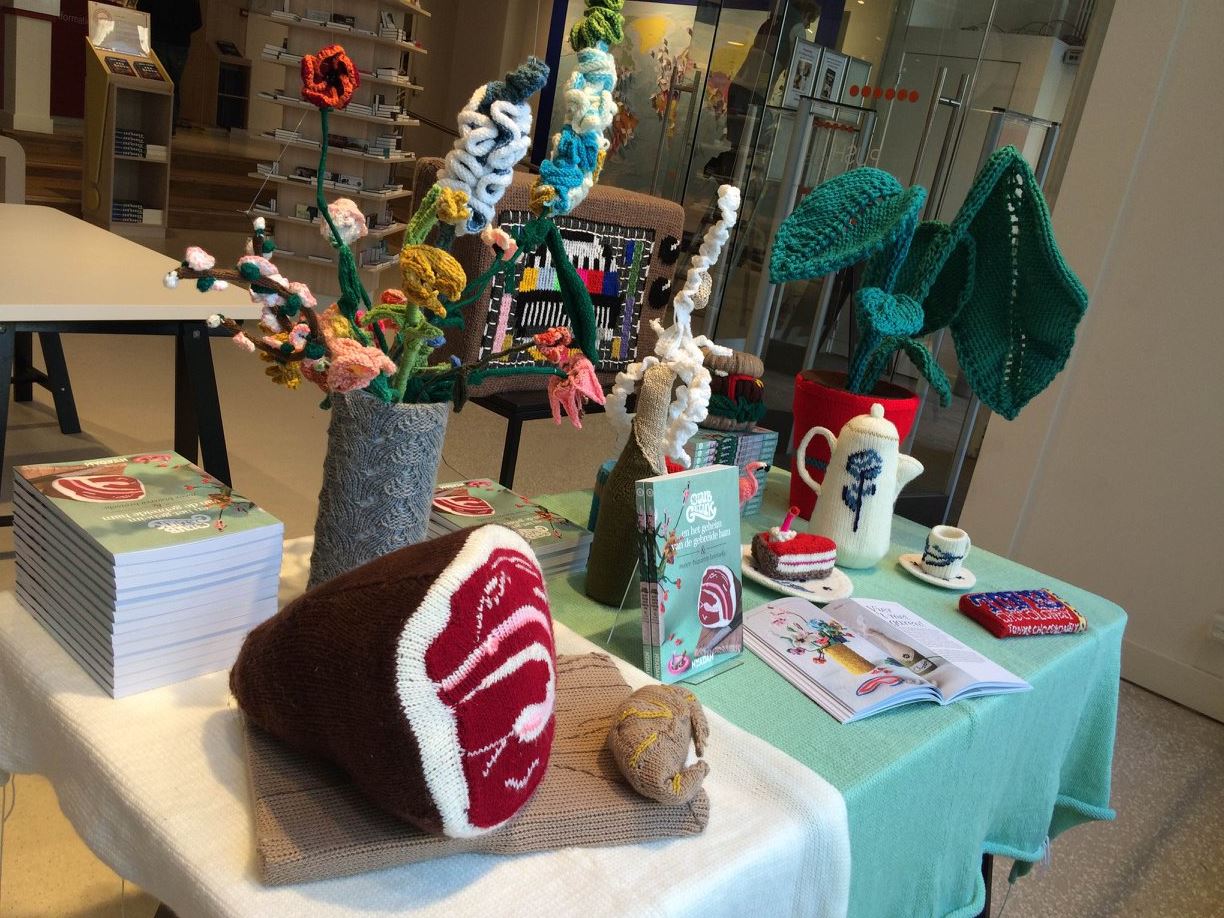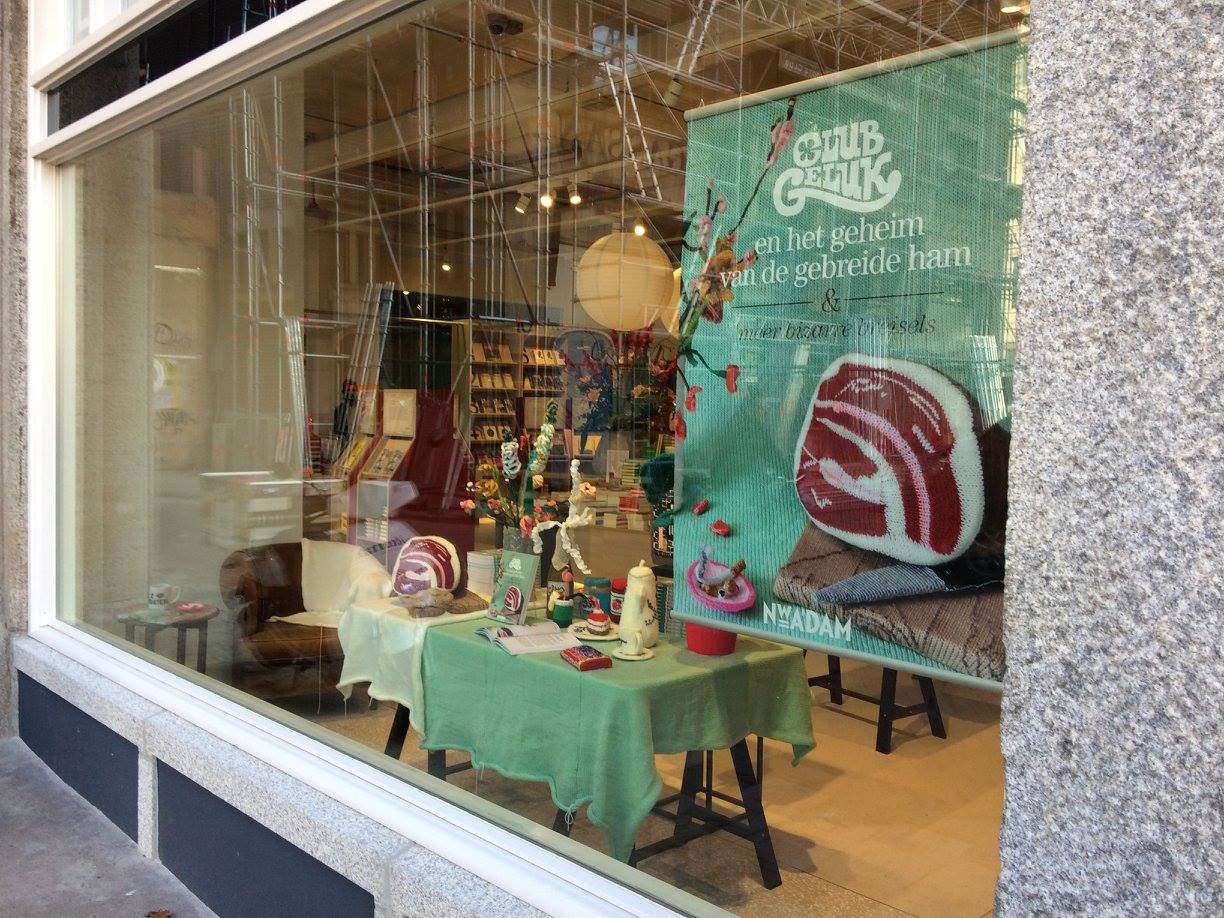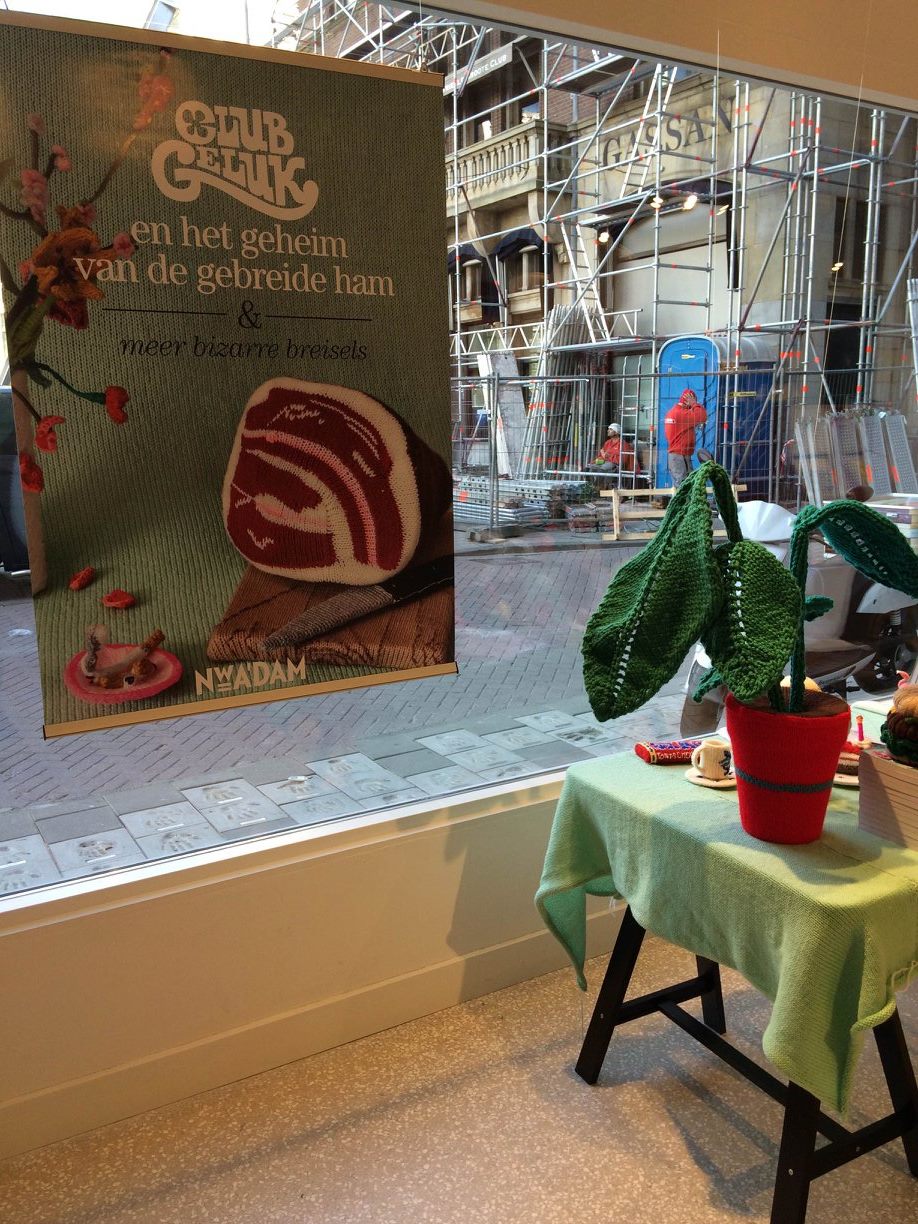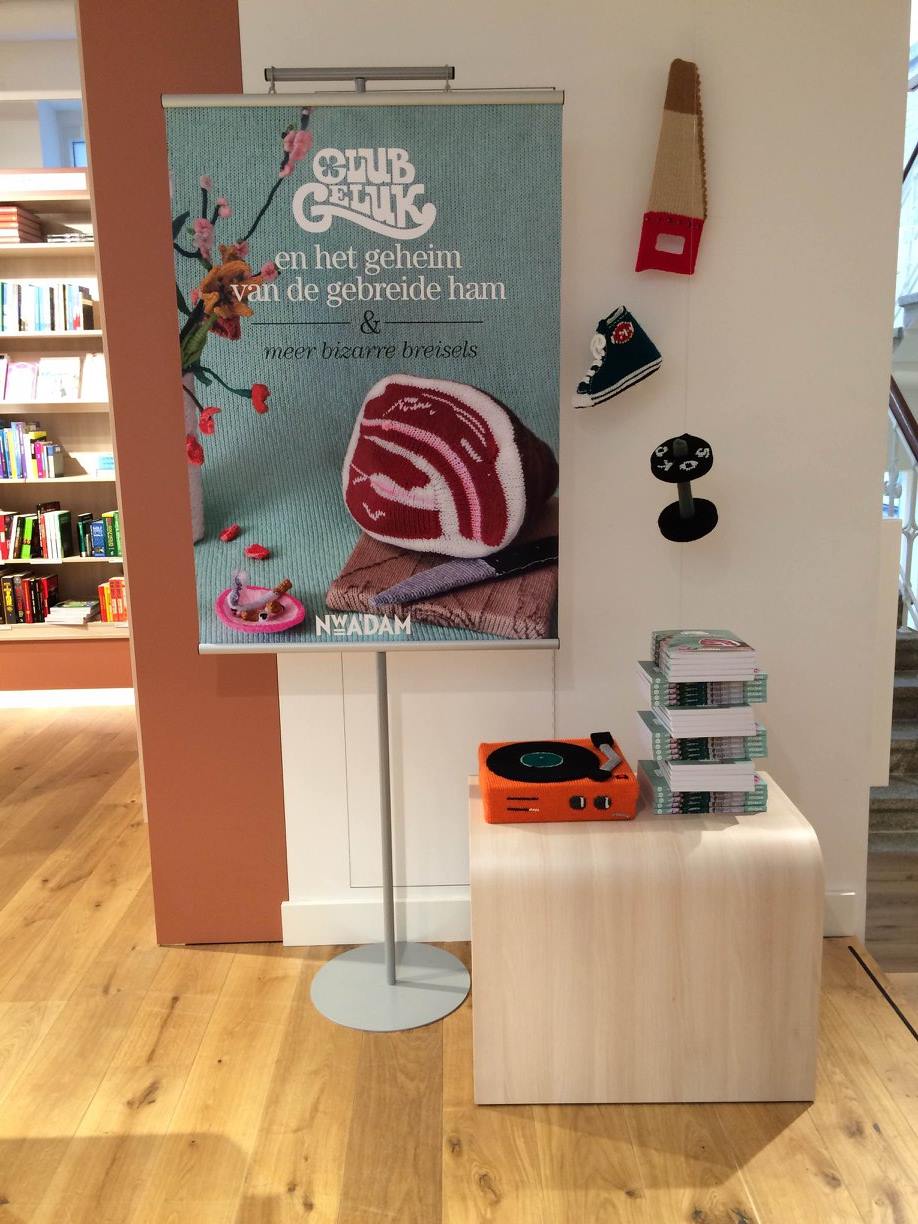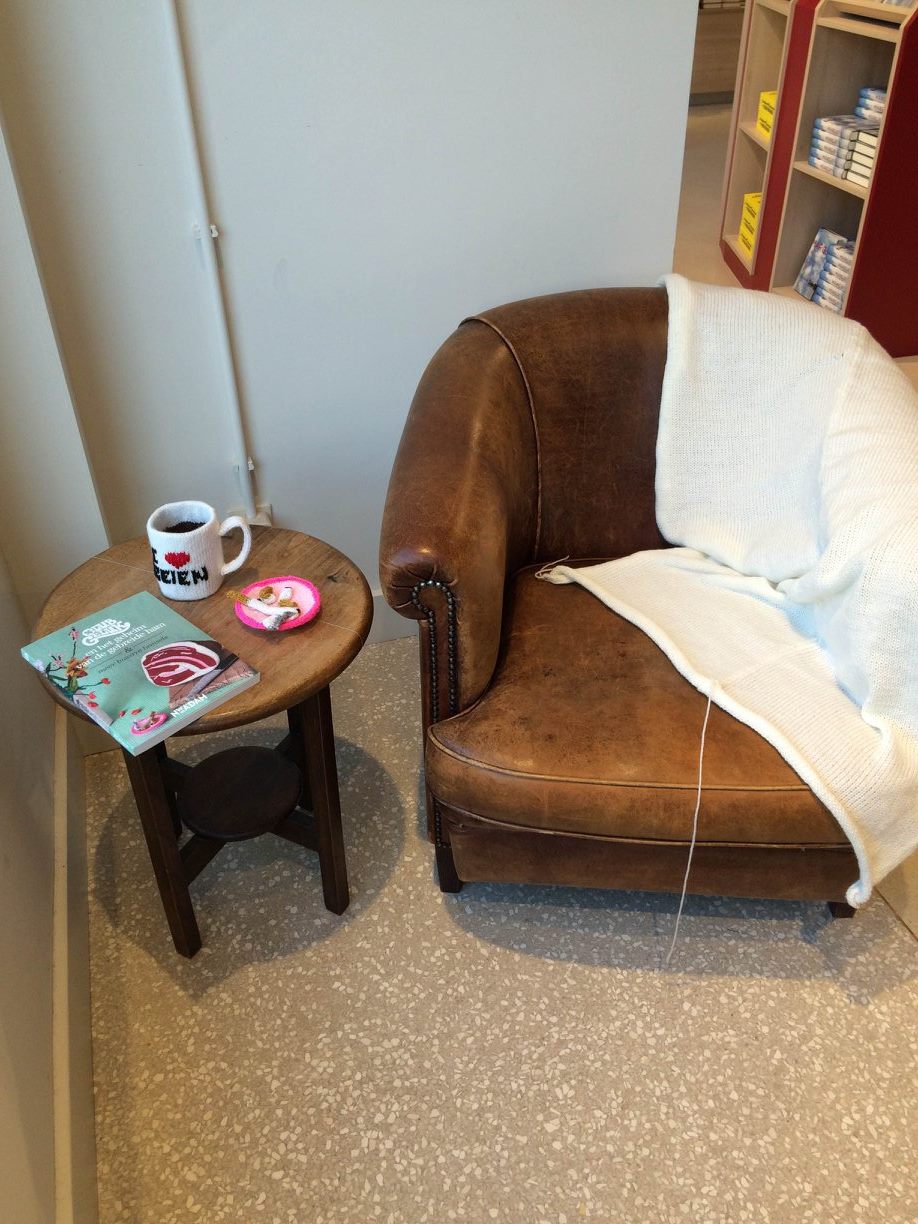 Window at bookstore Scheltema
---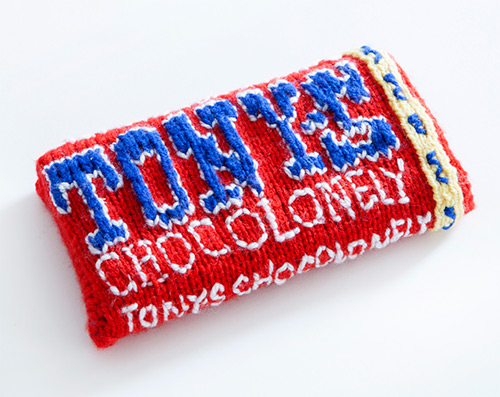 Bar for Tony's
---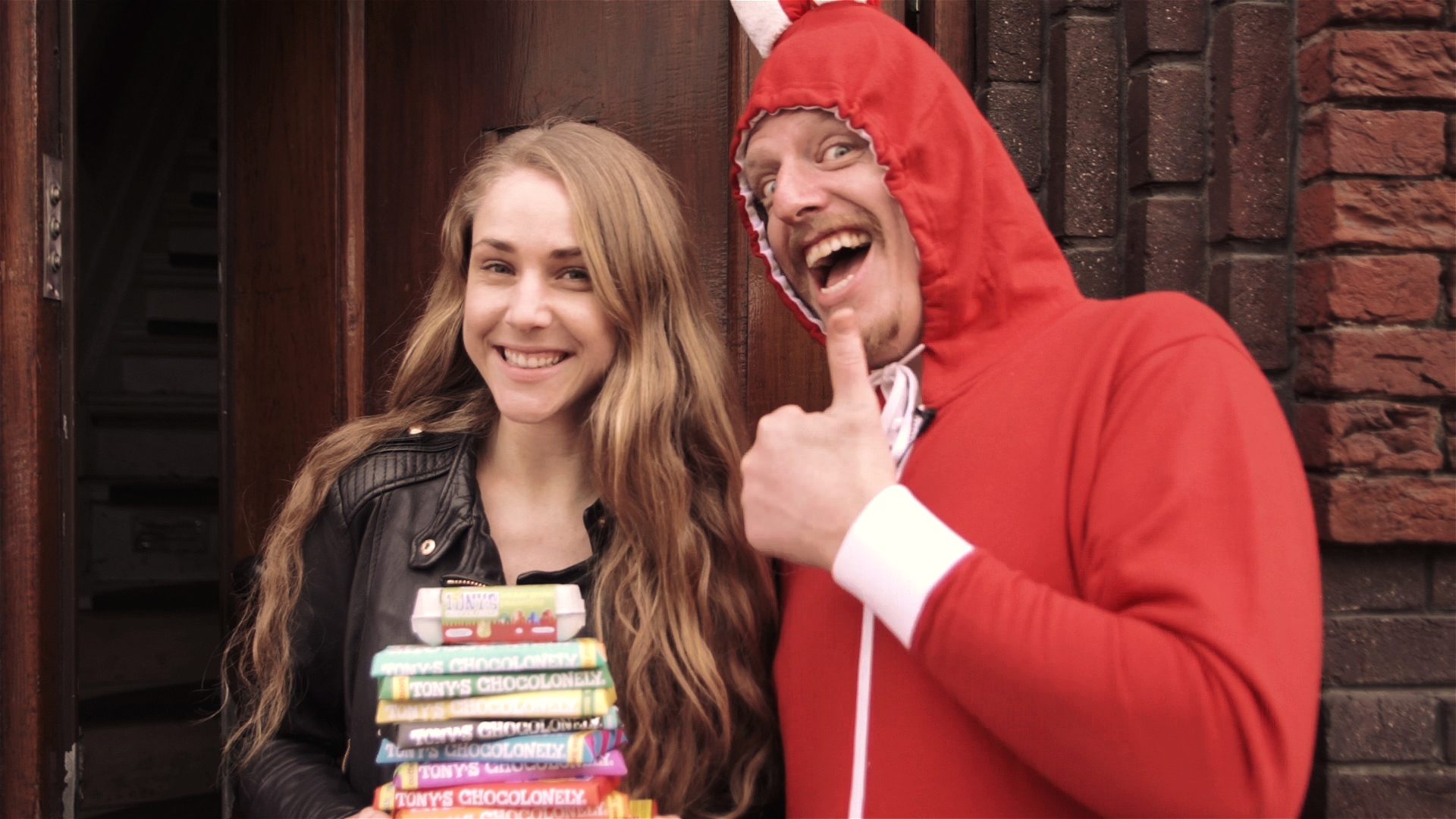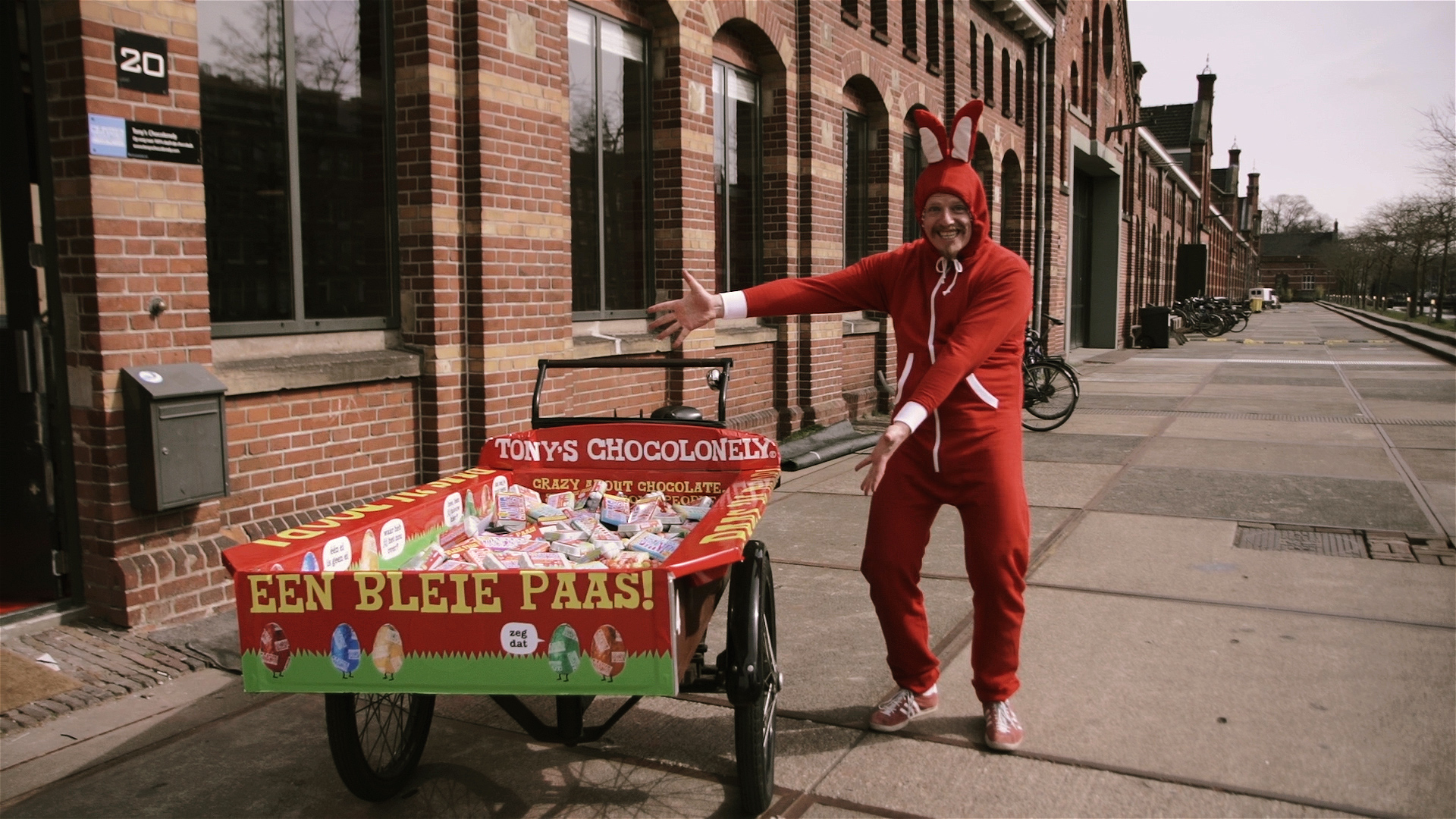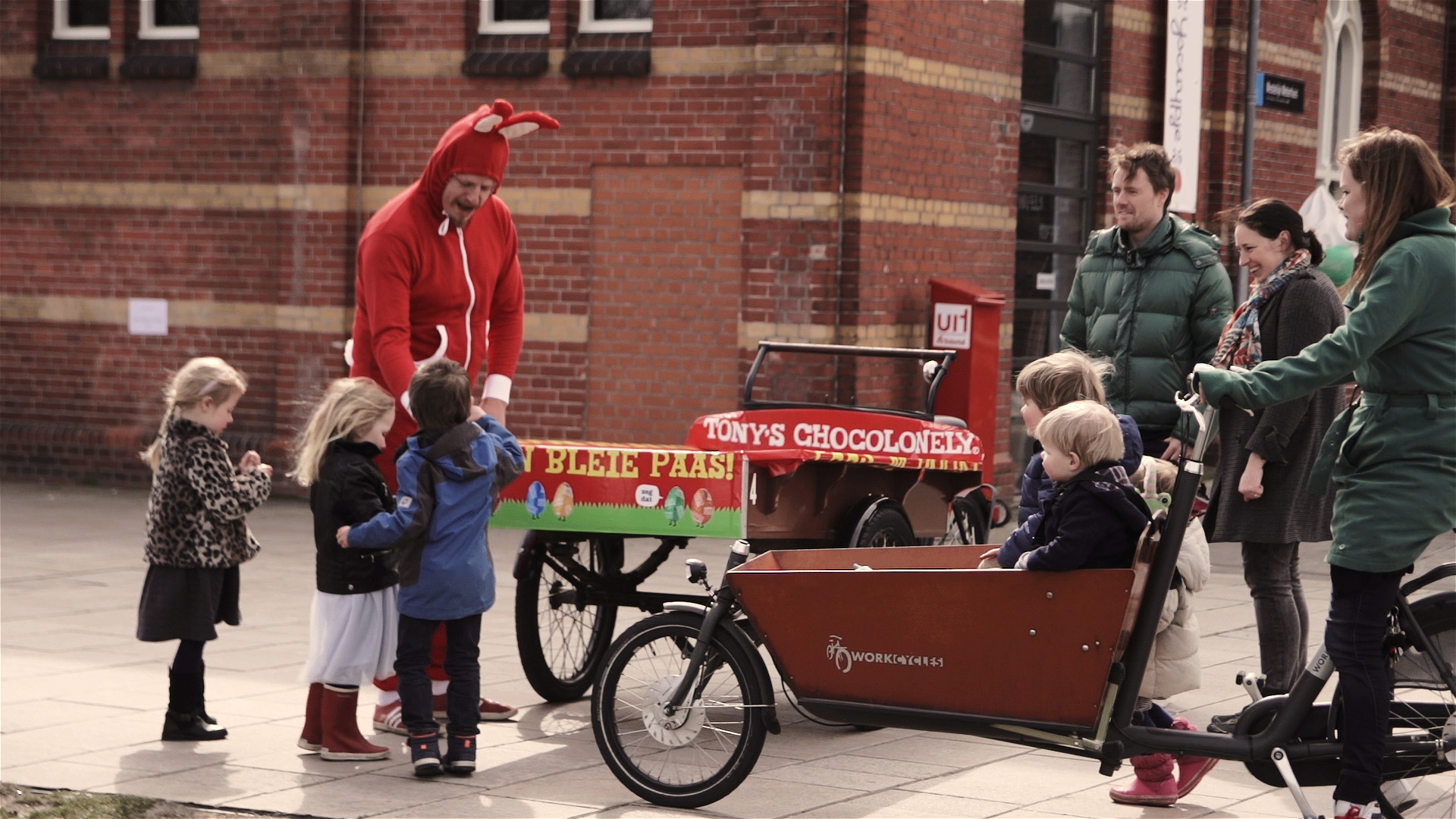 Een Club Geluk pak voor de Tony's paashaas.
---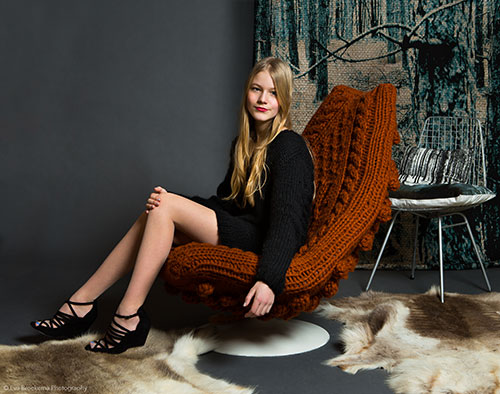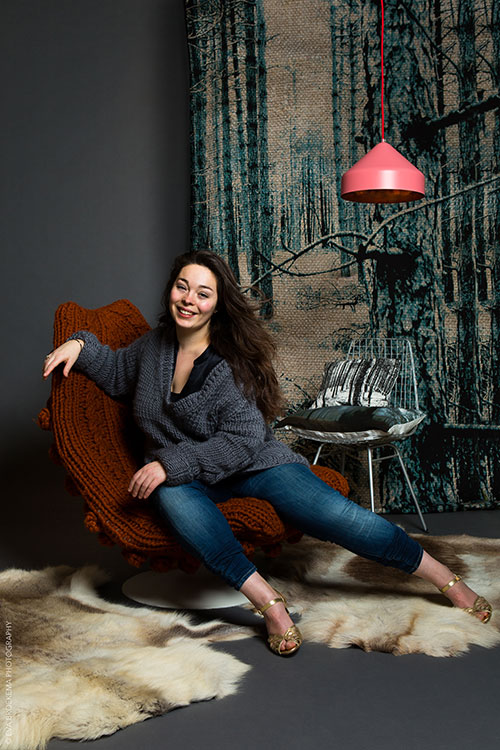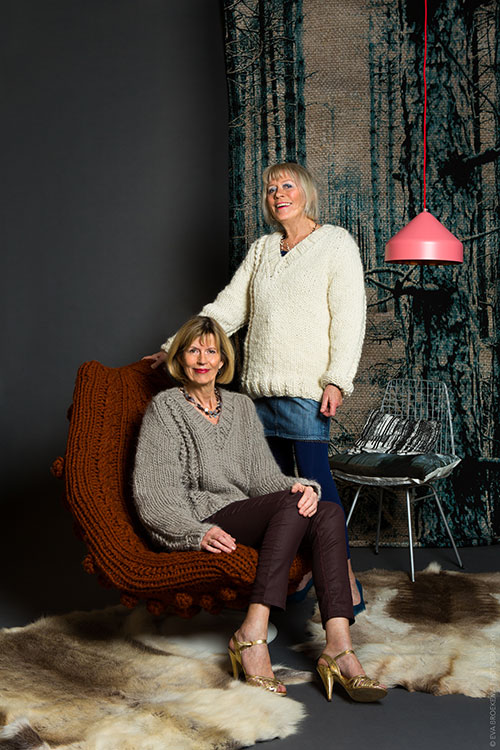 Truien voor Greenchoice Warme Truiendag 2015 - expo Textielmusem
---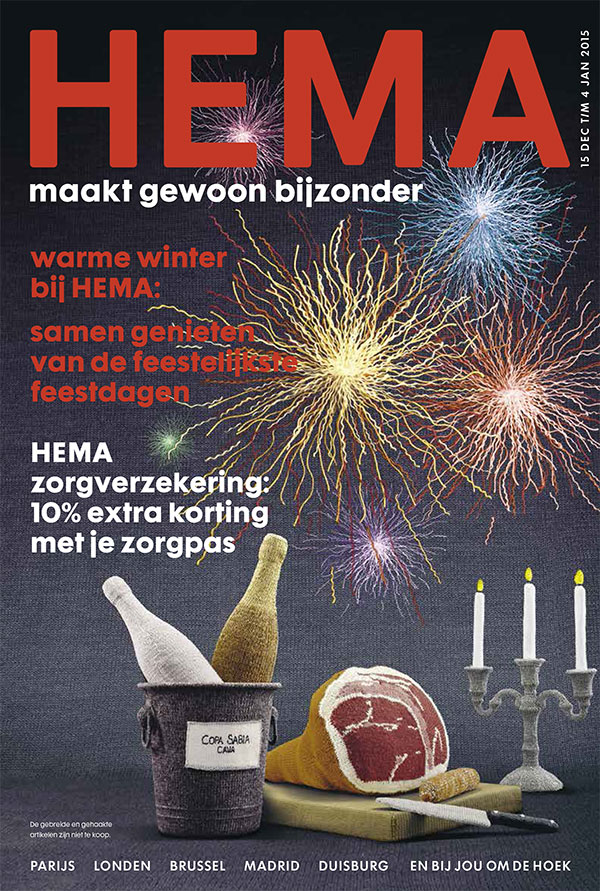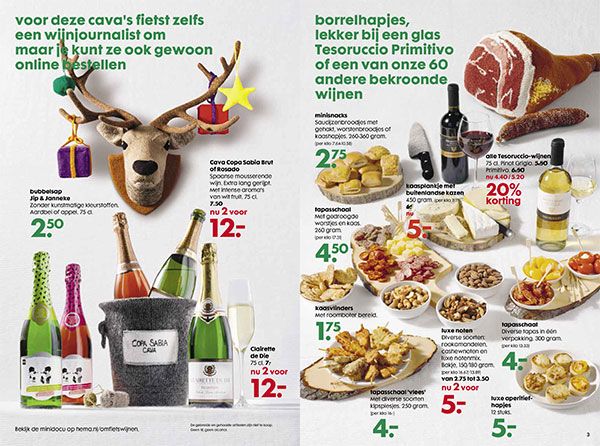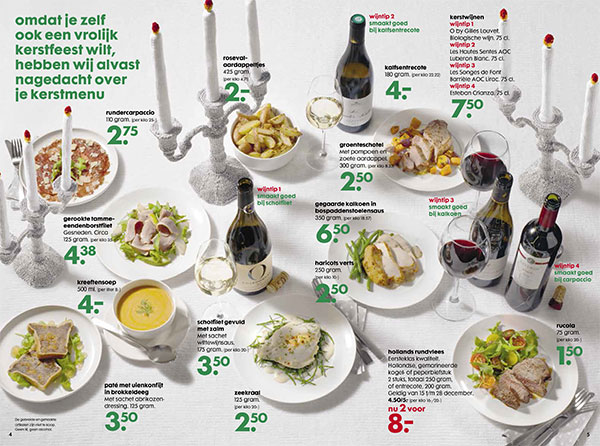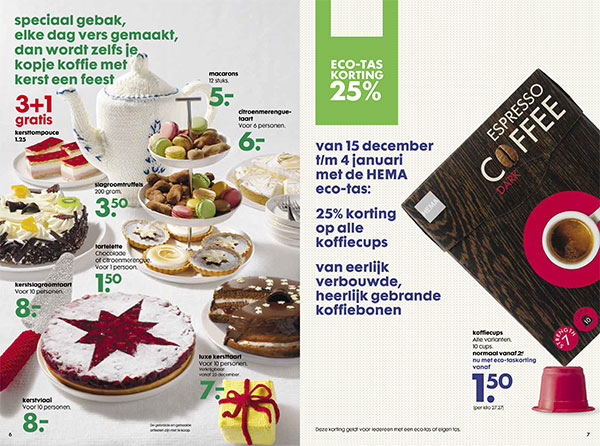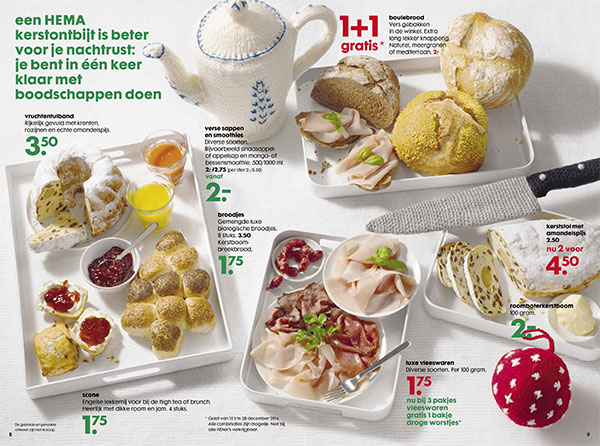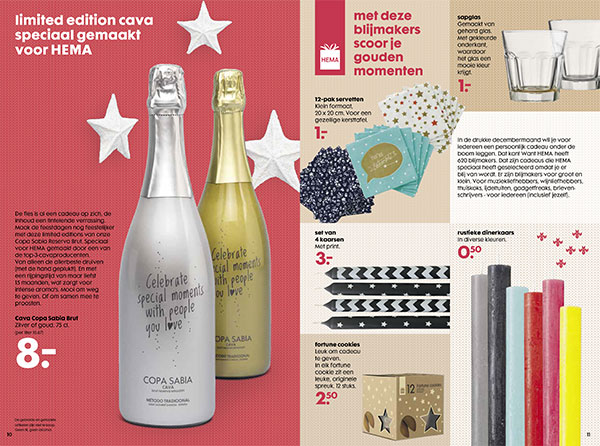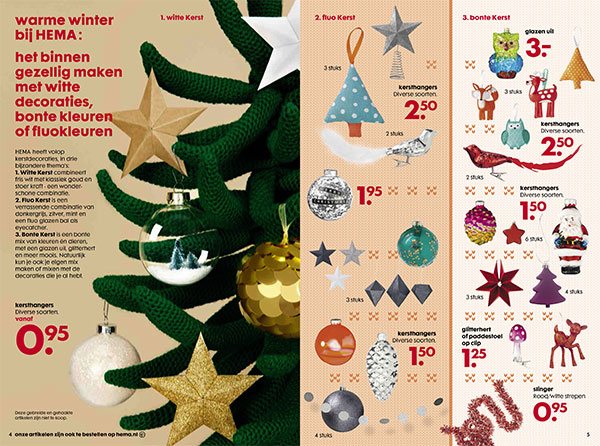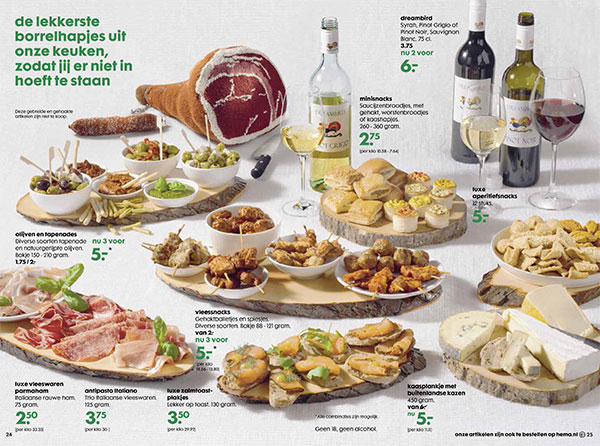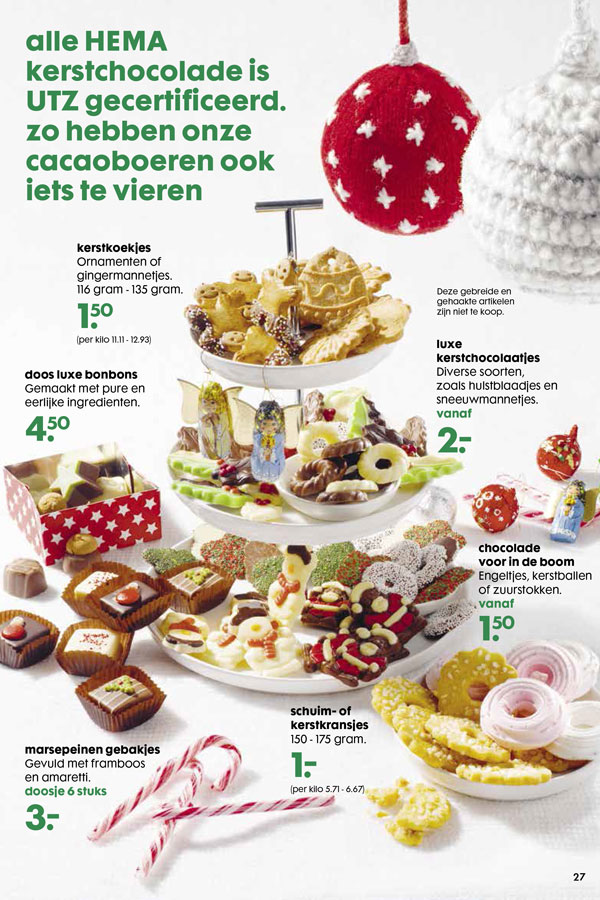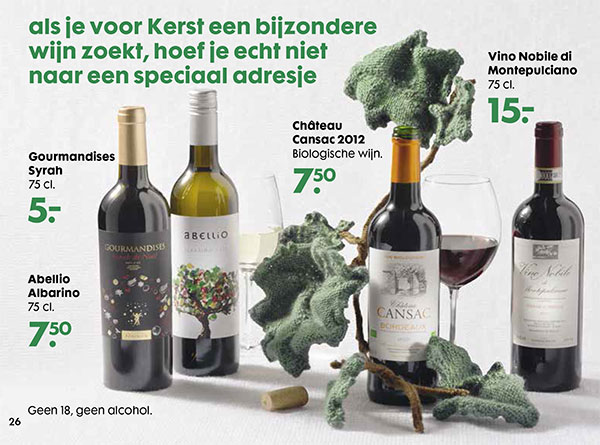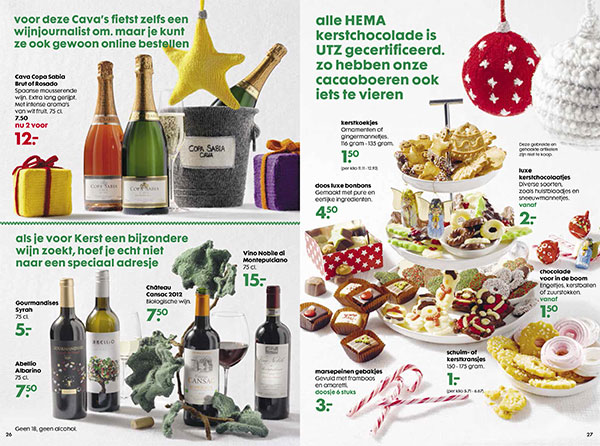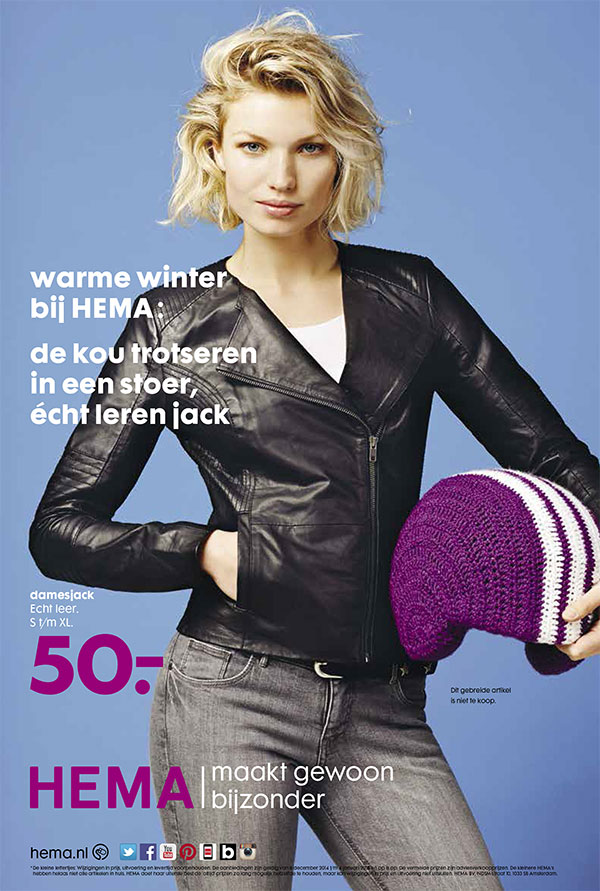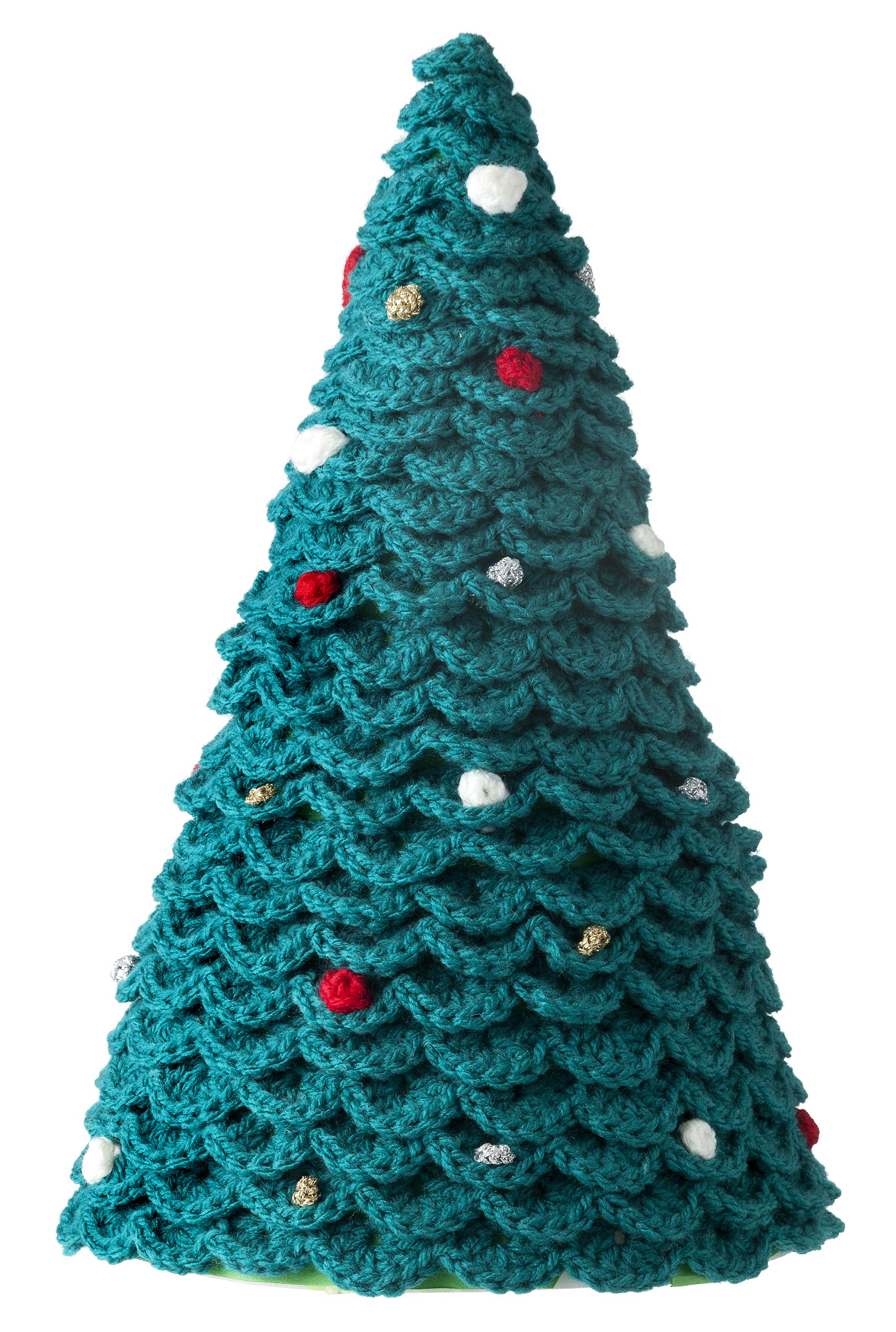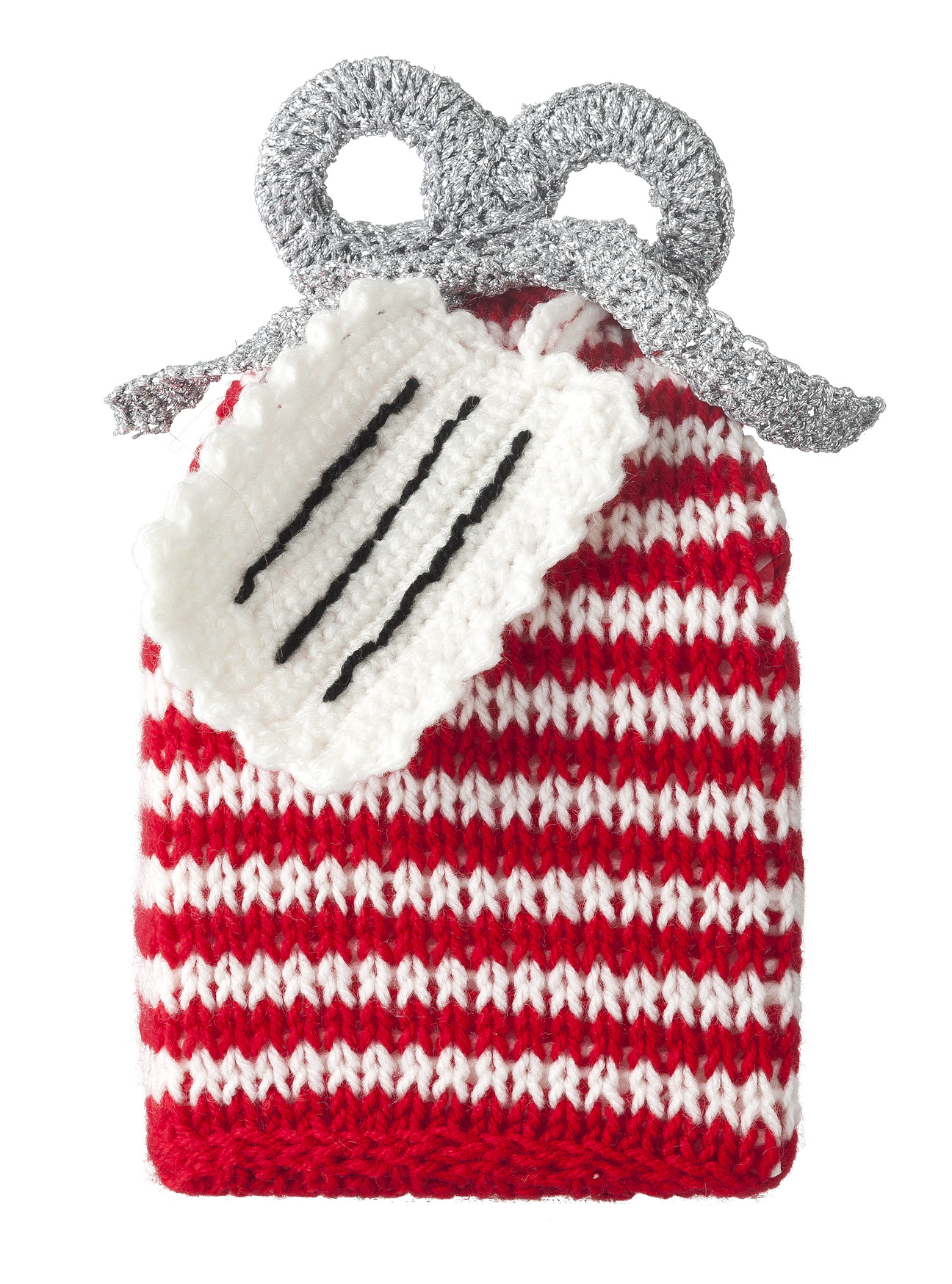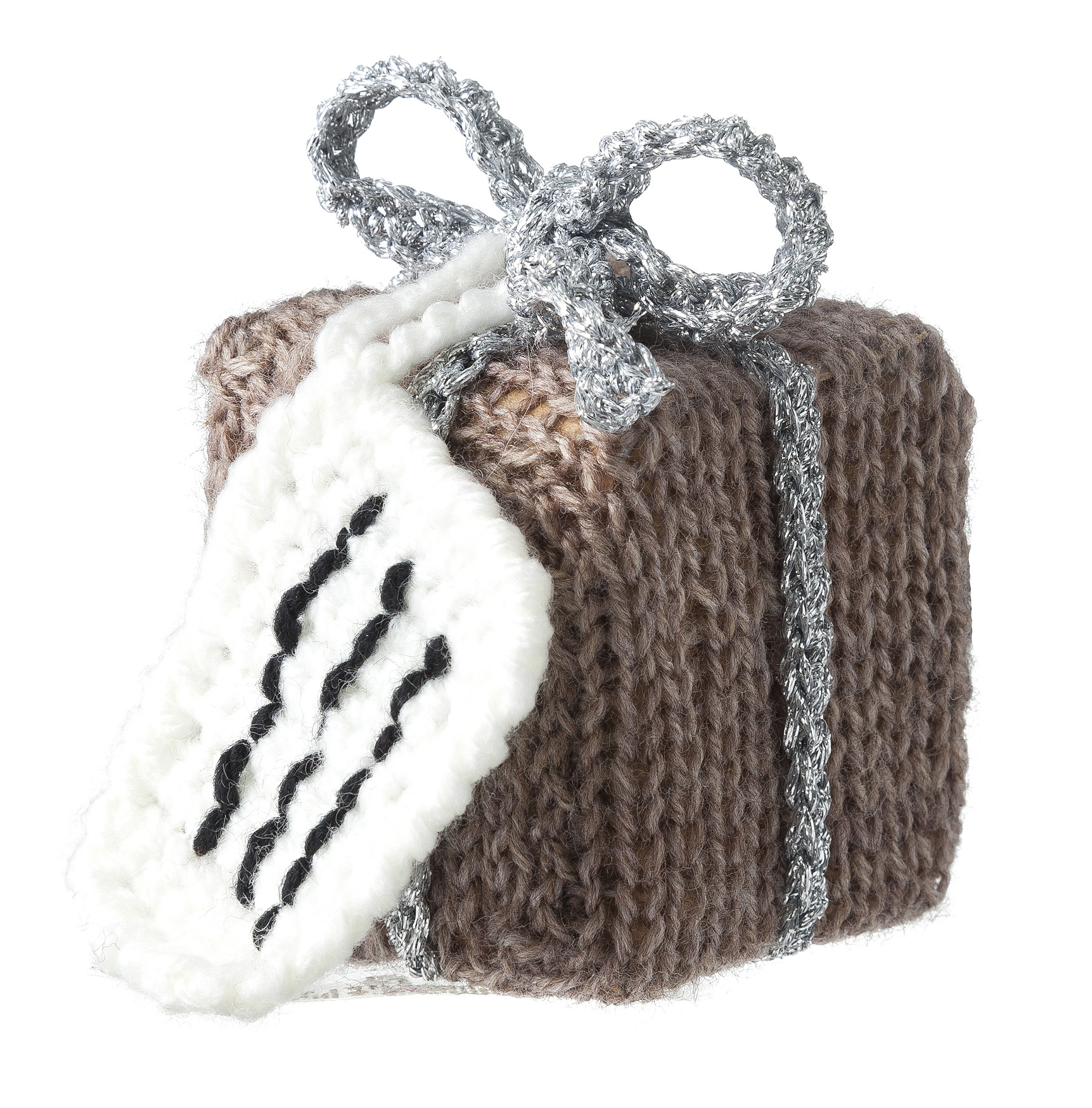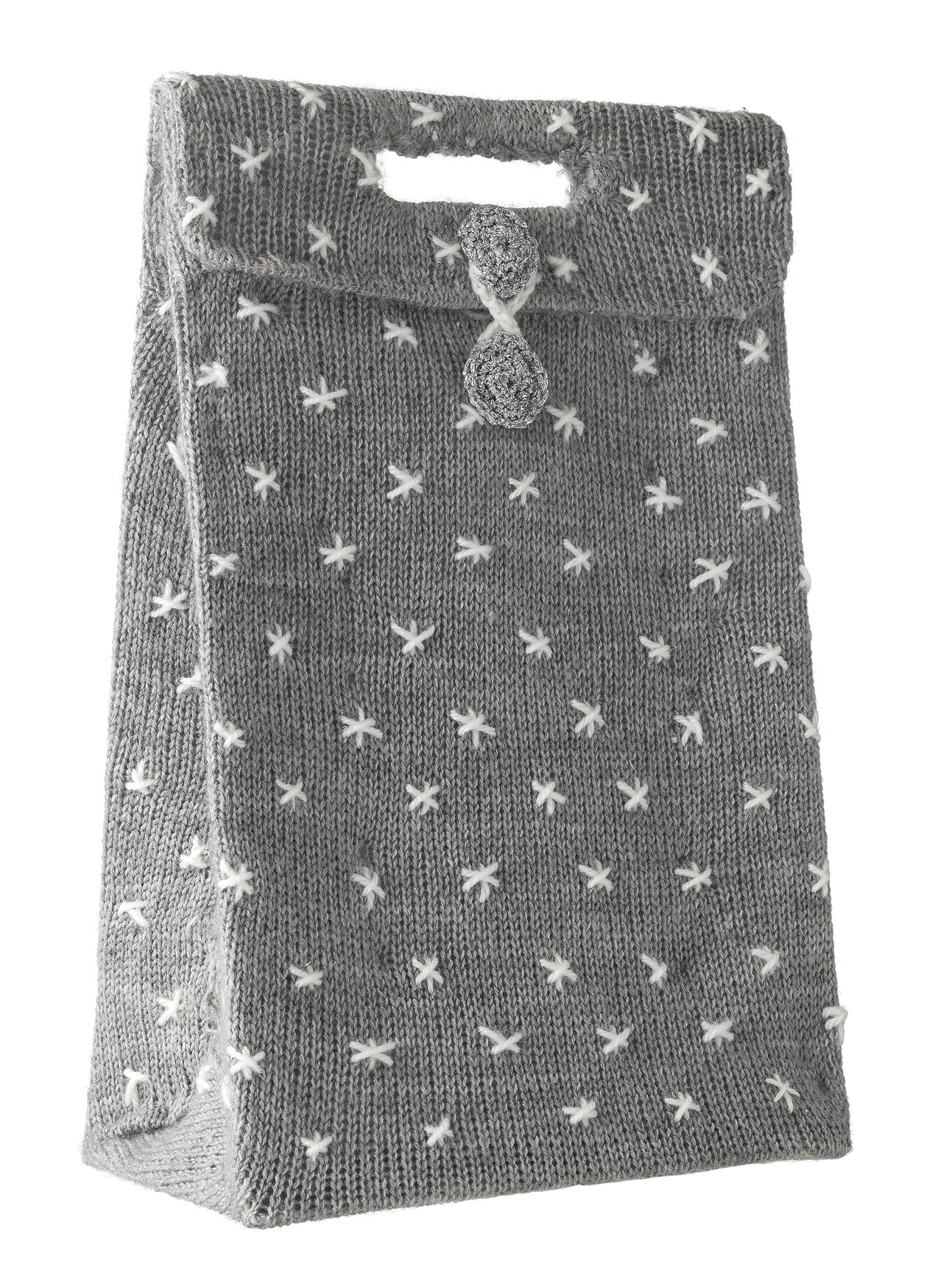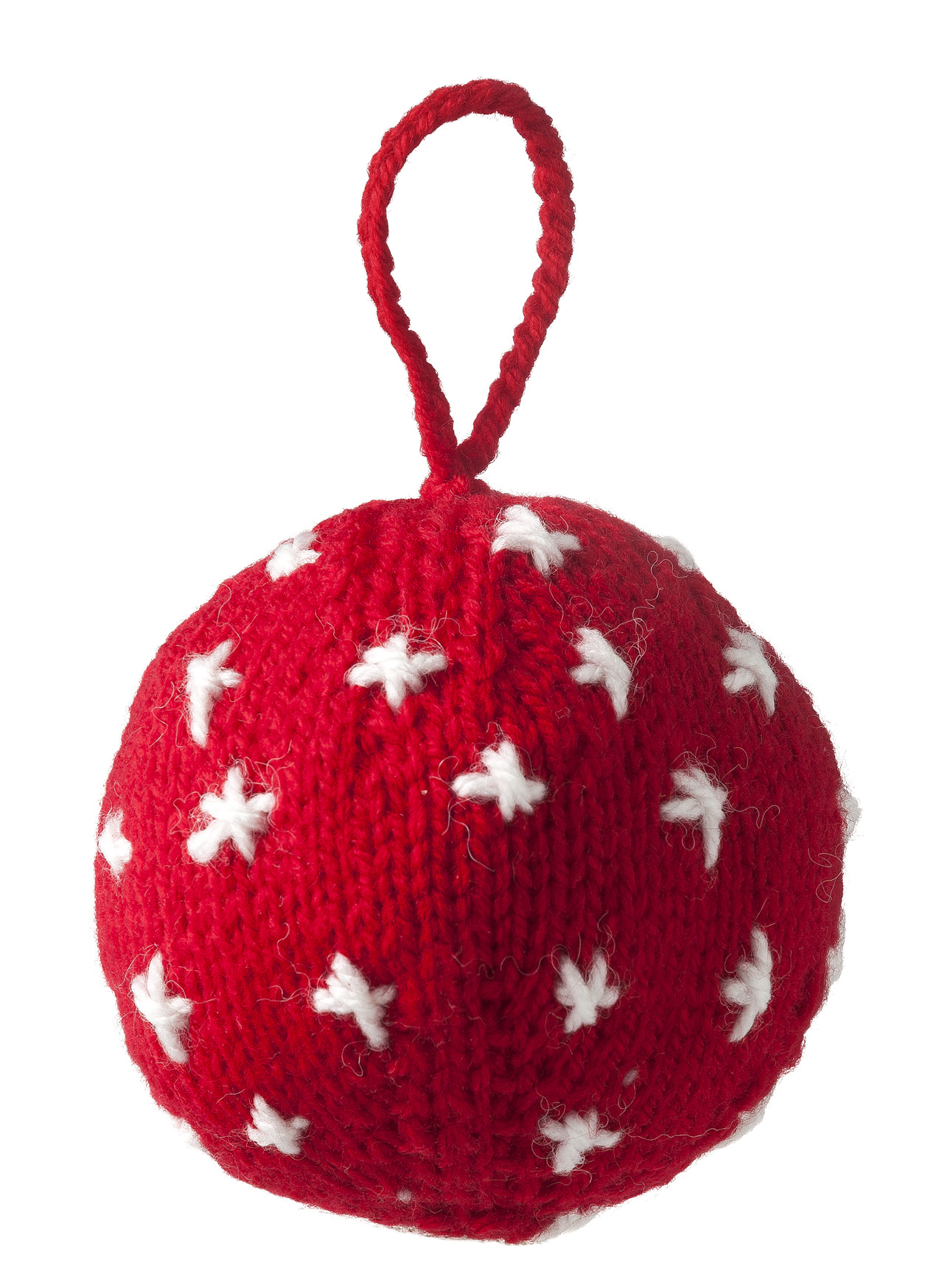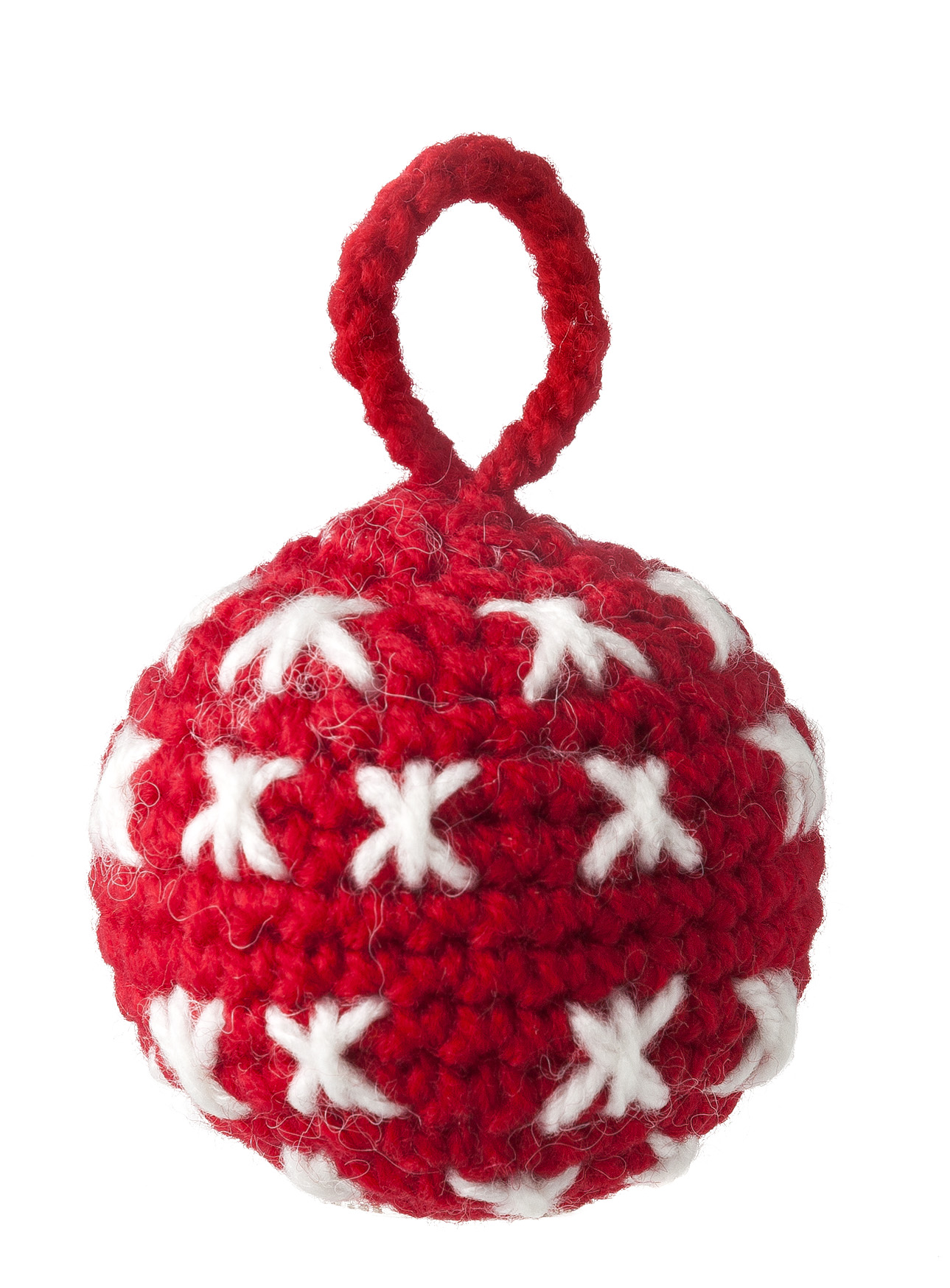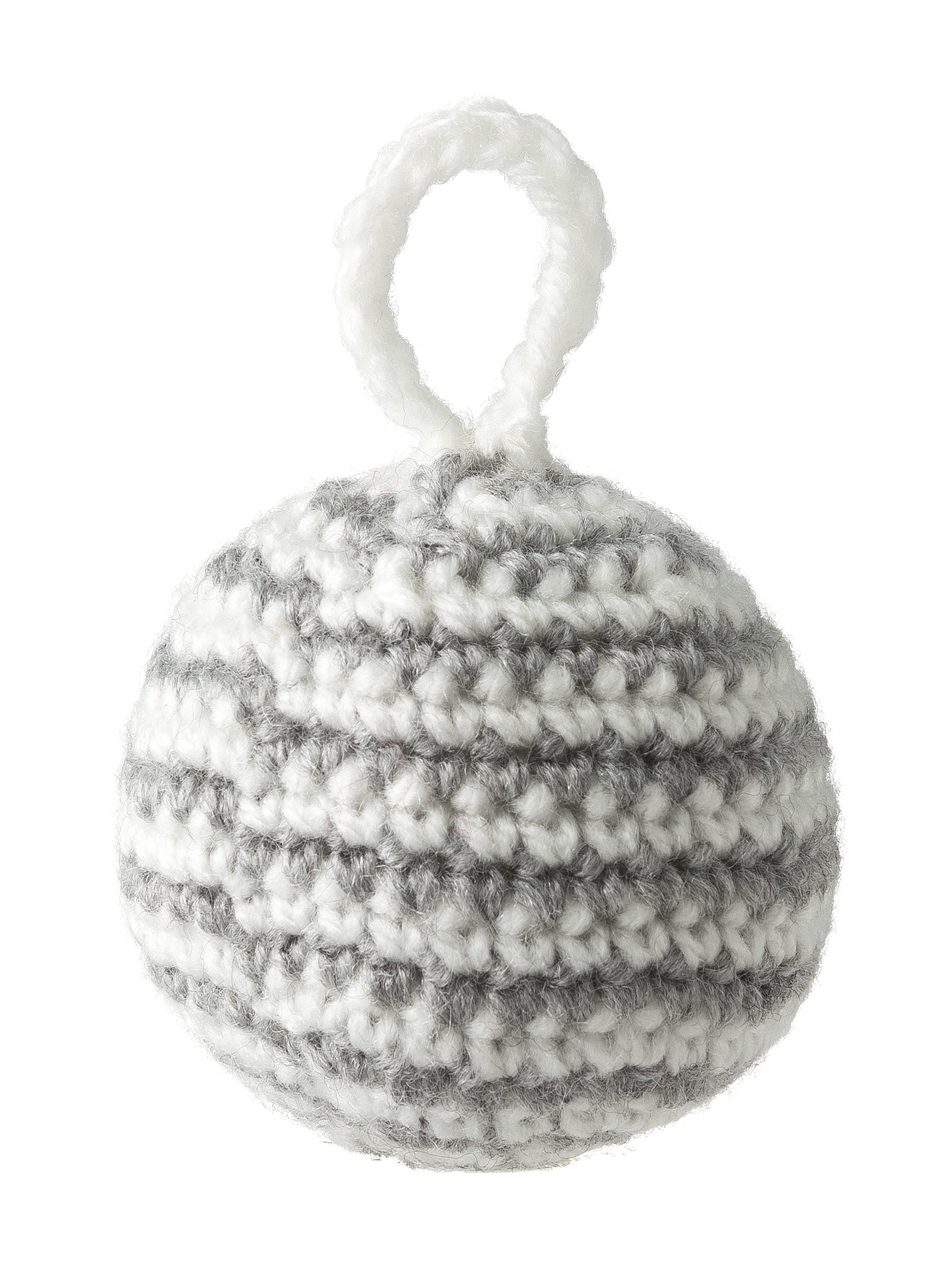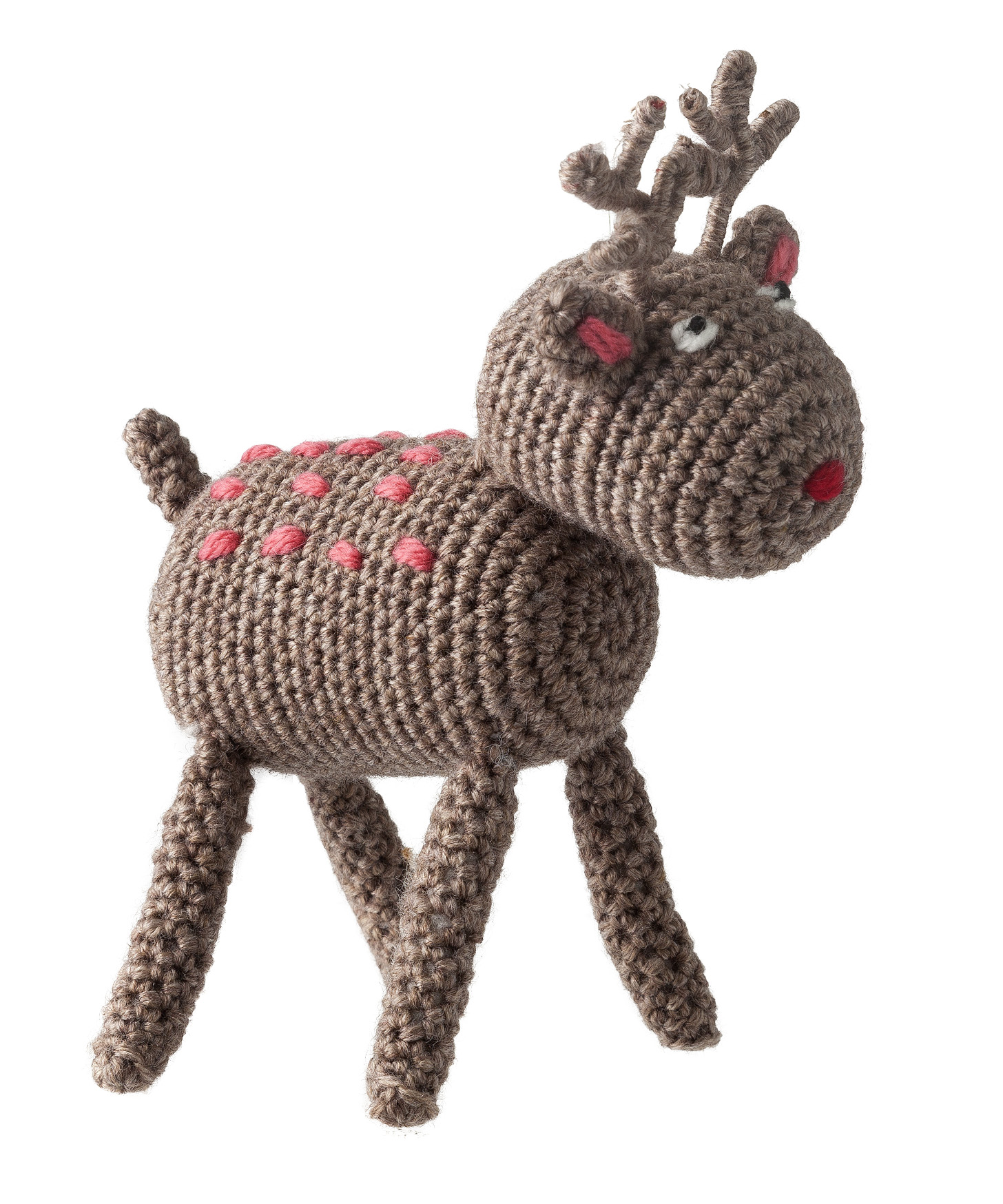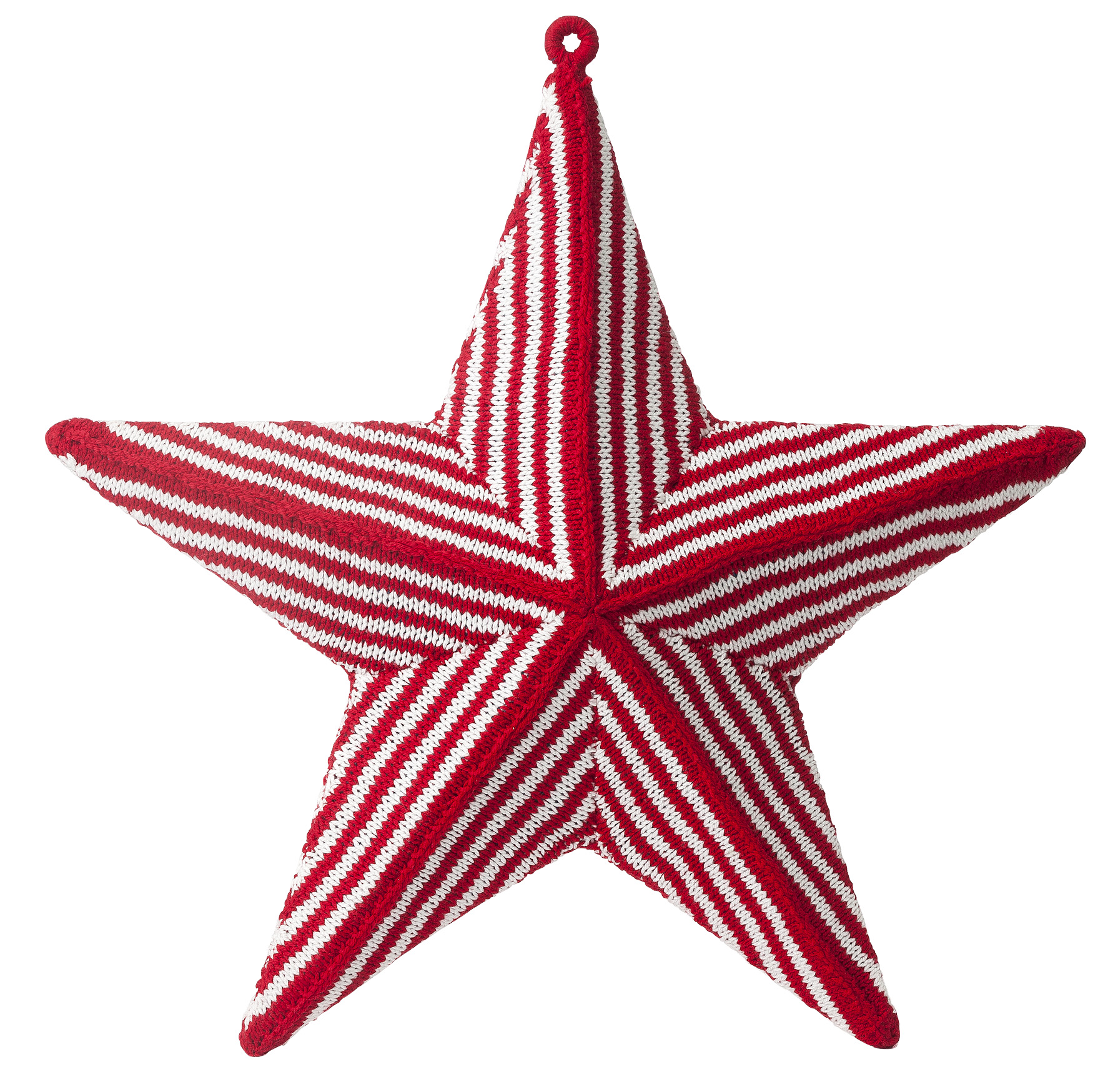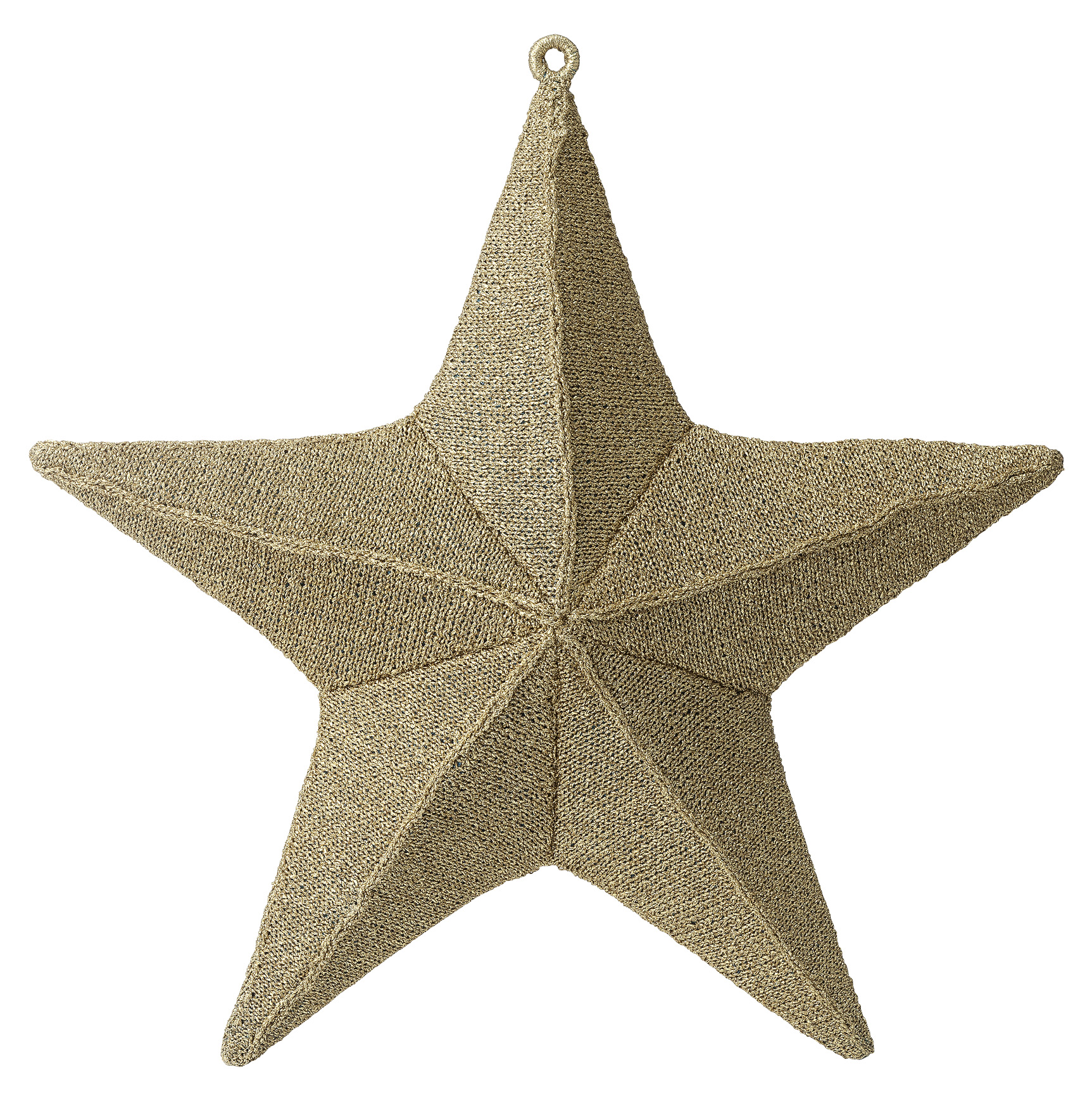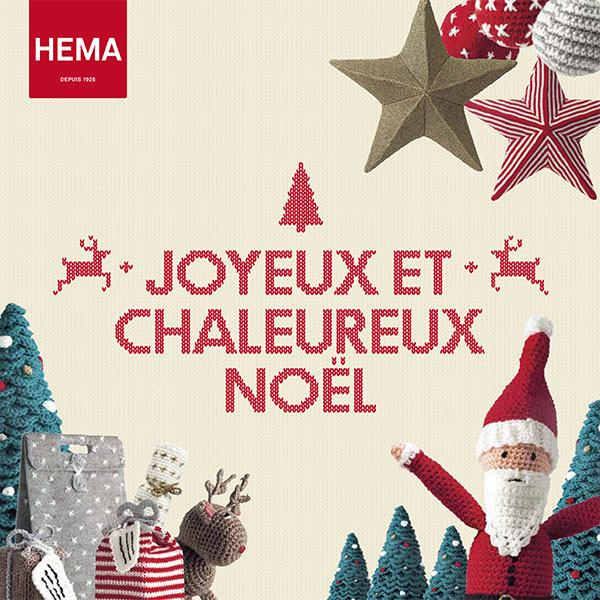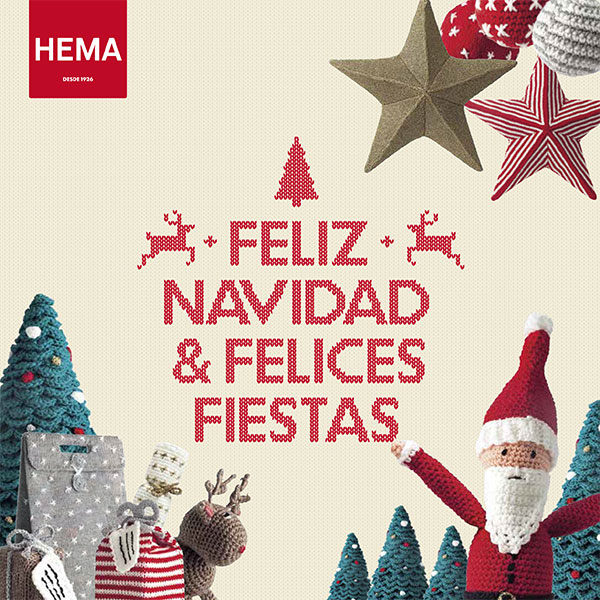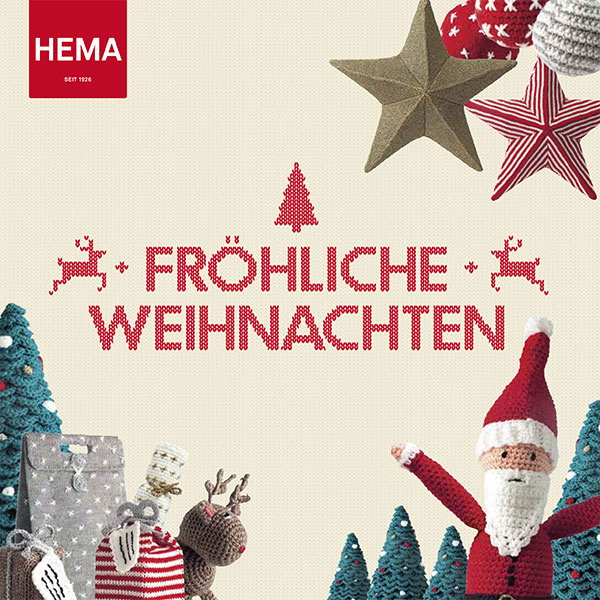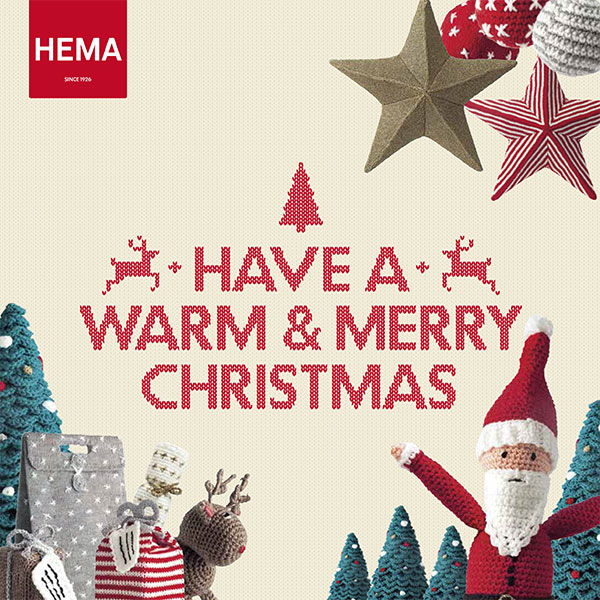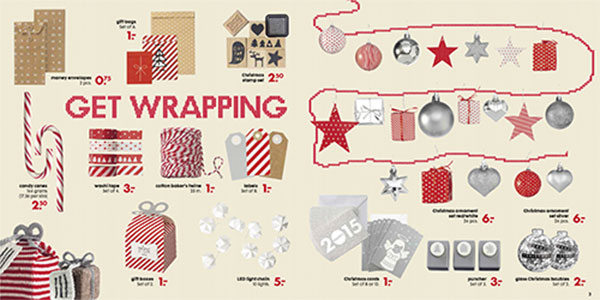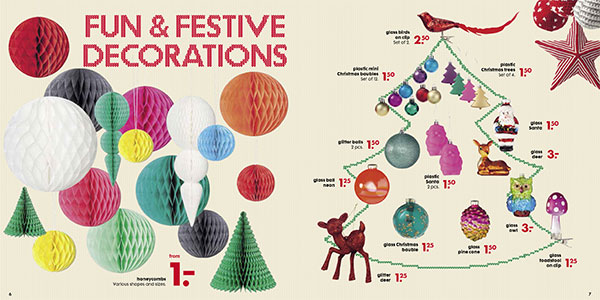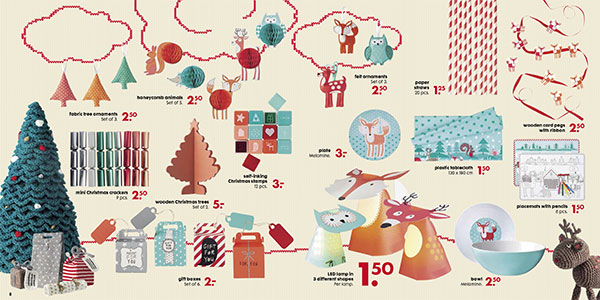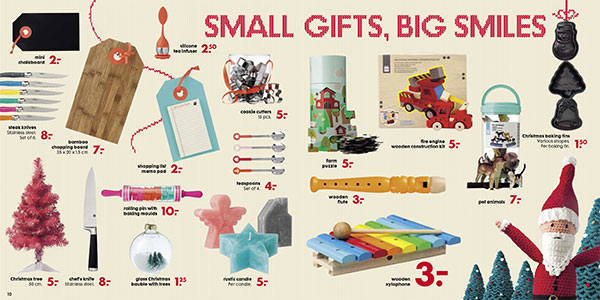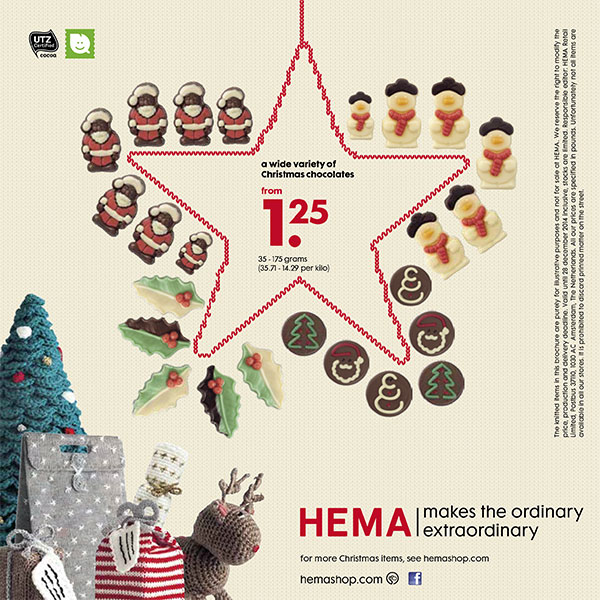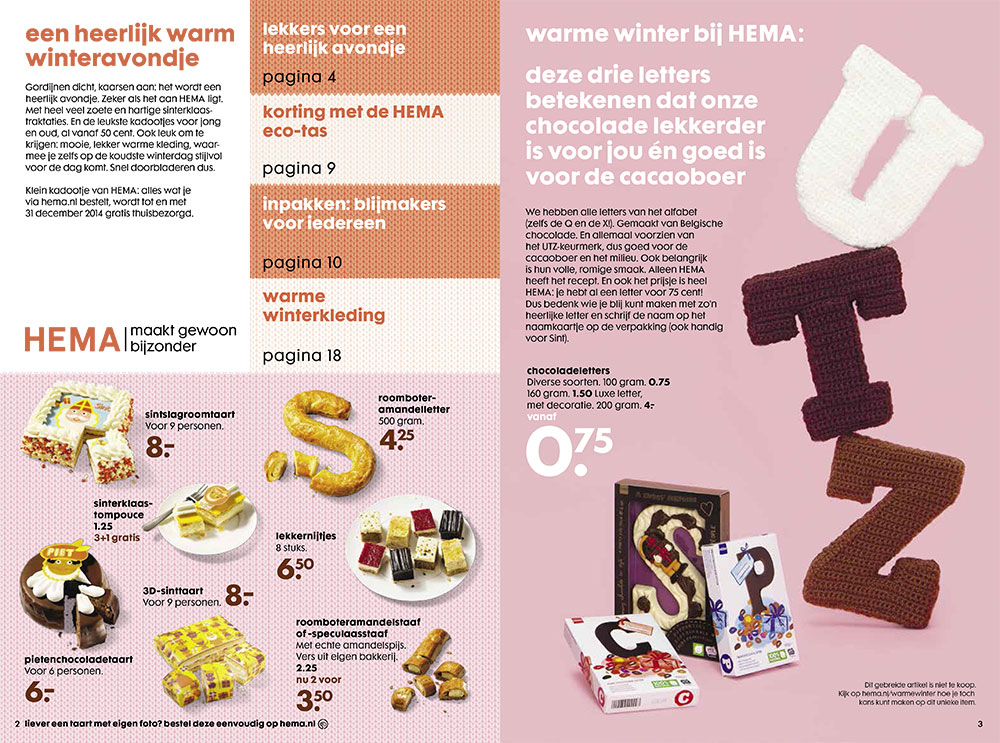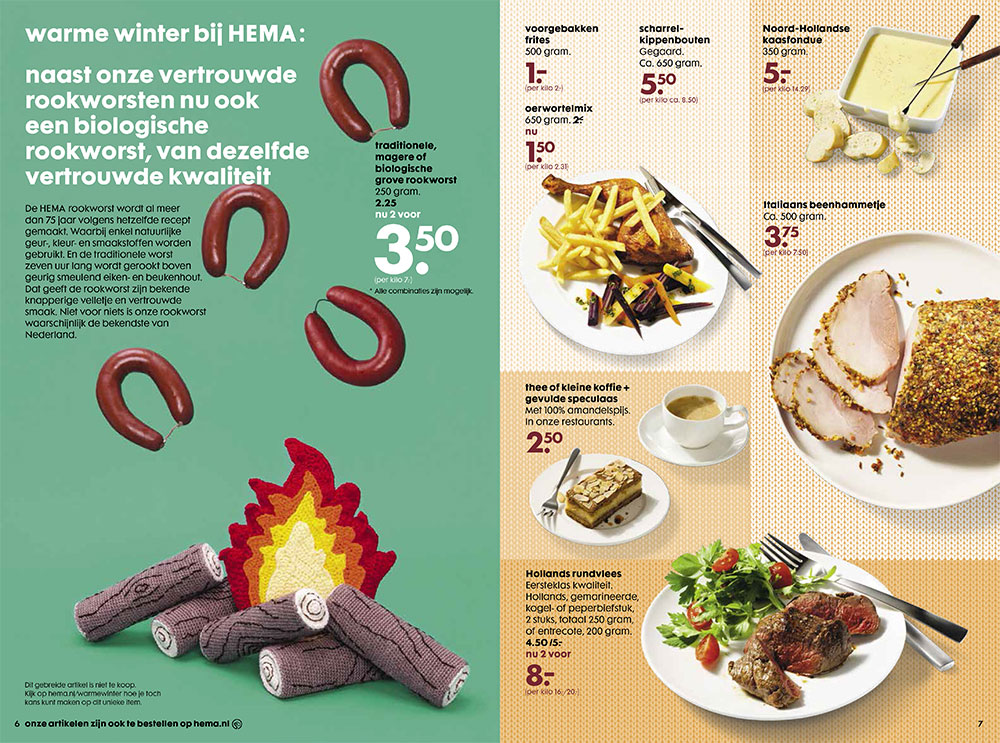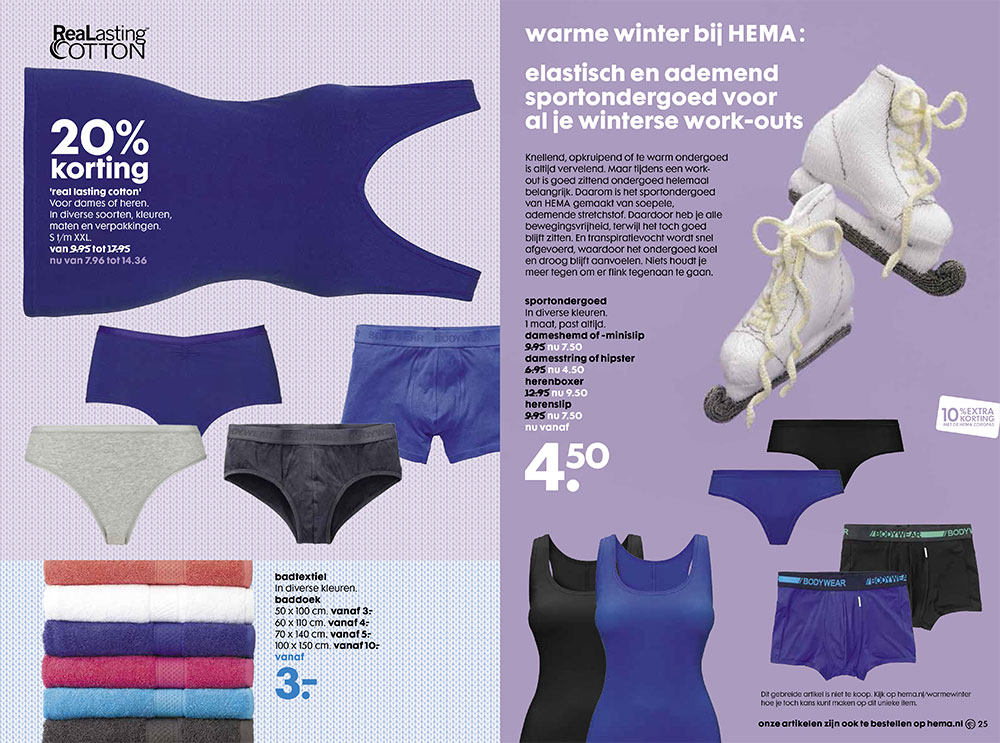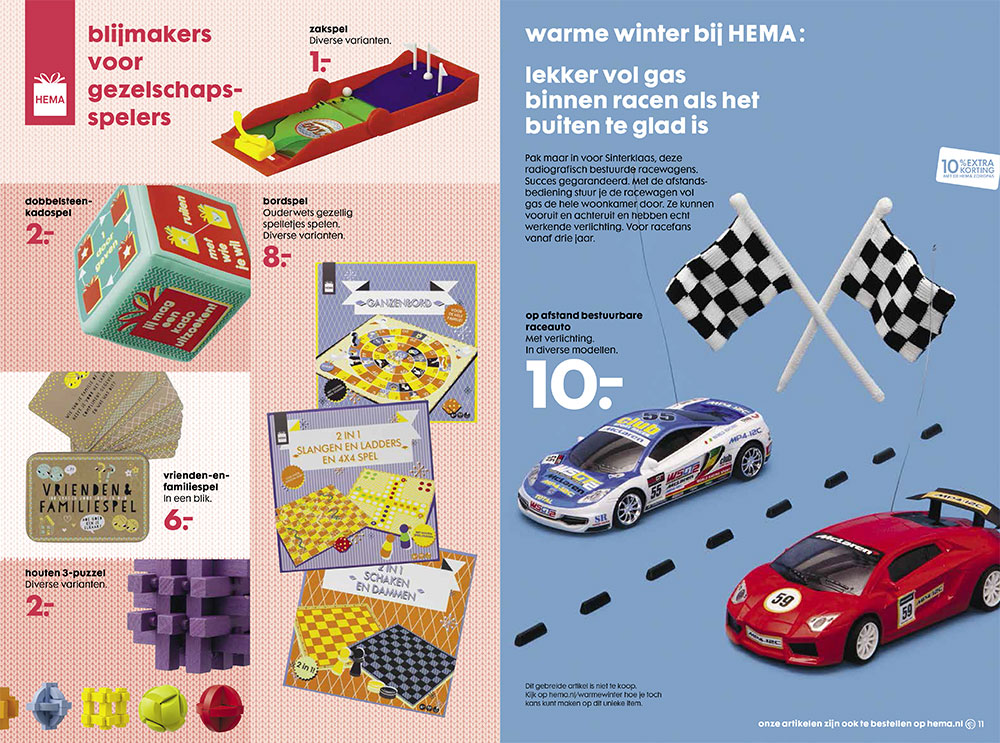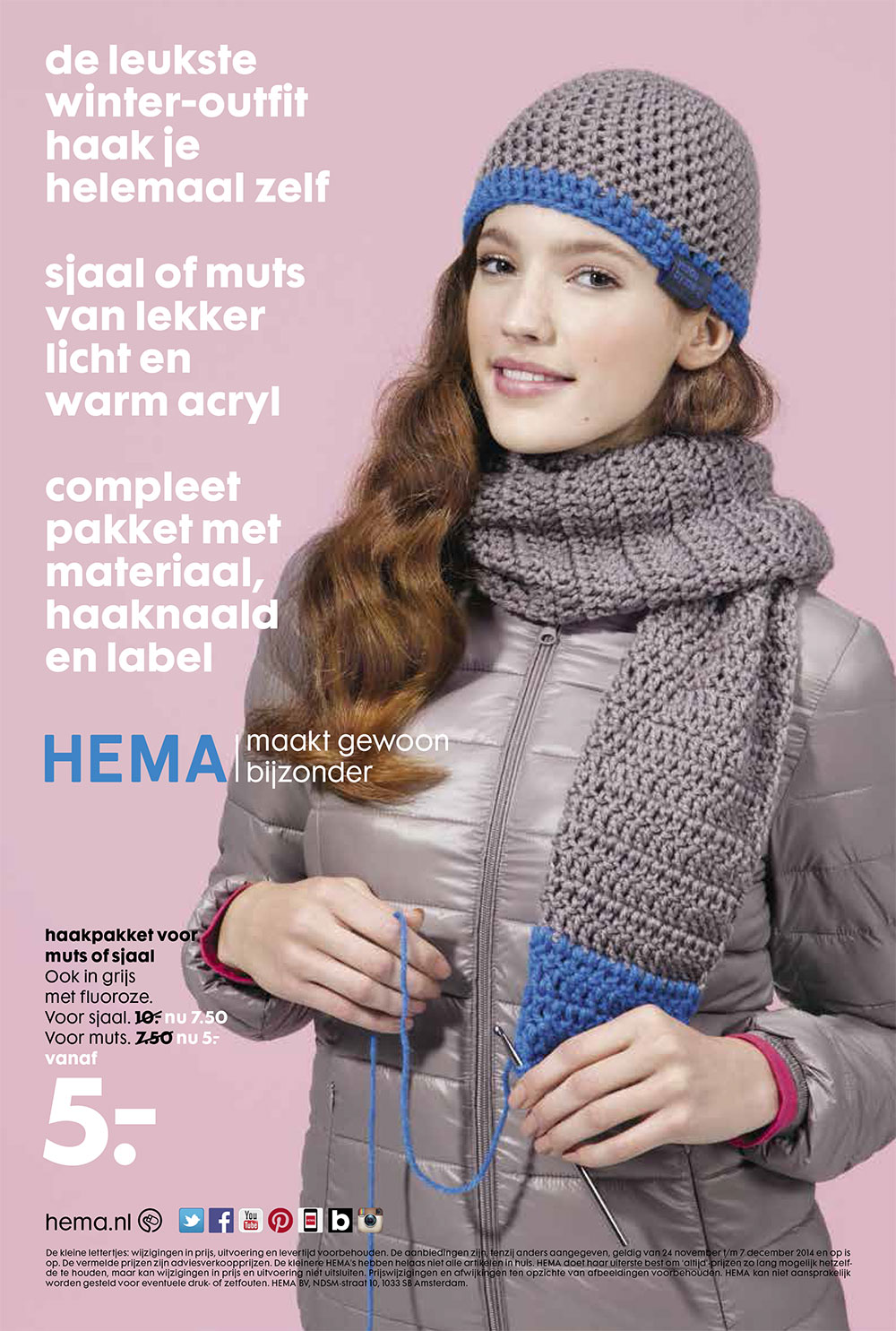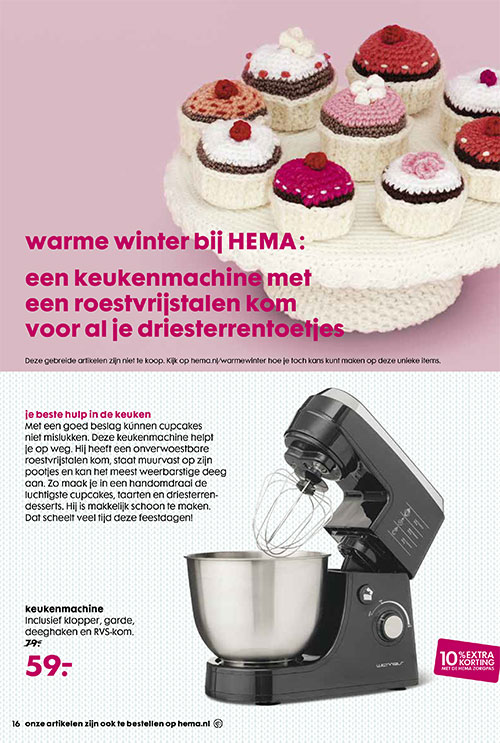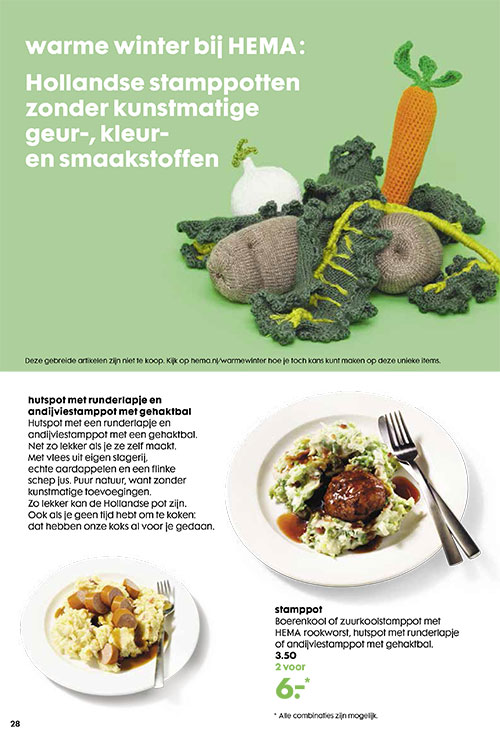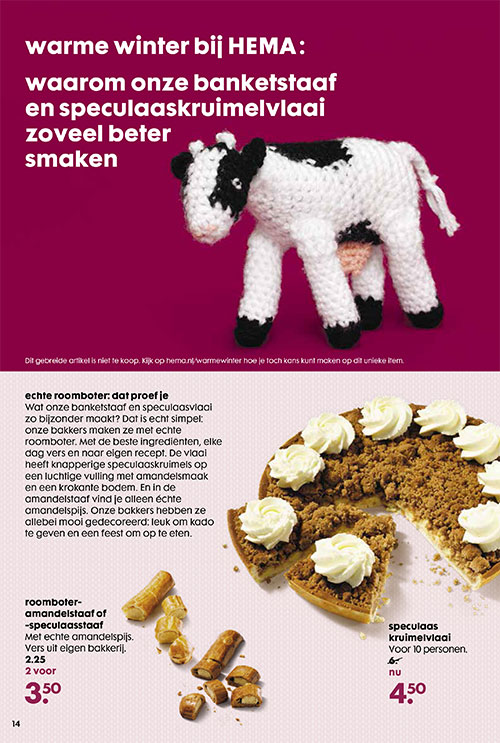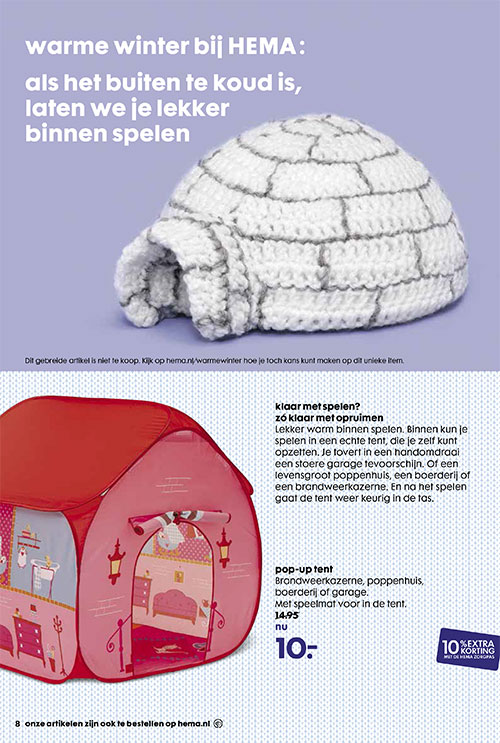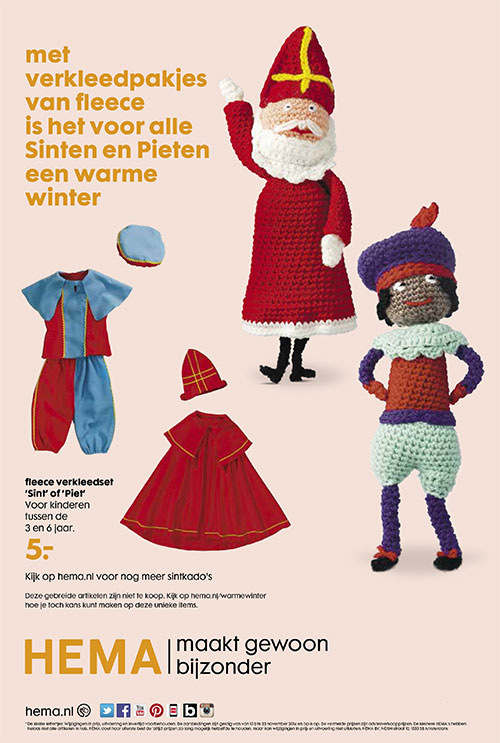 |

---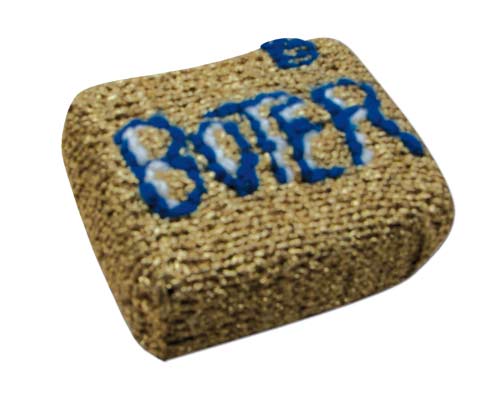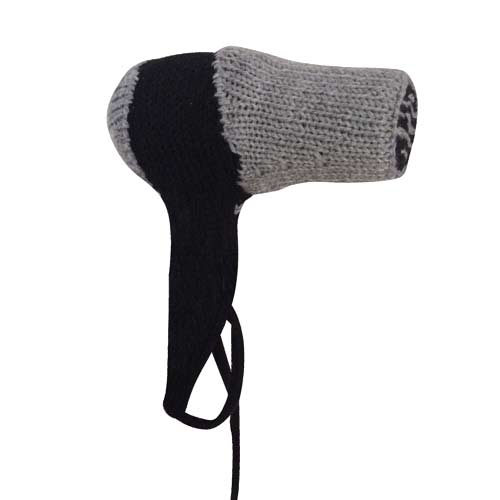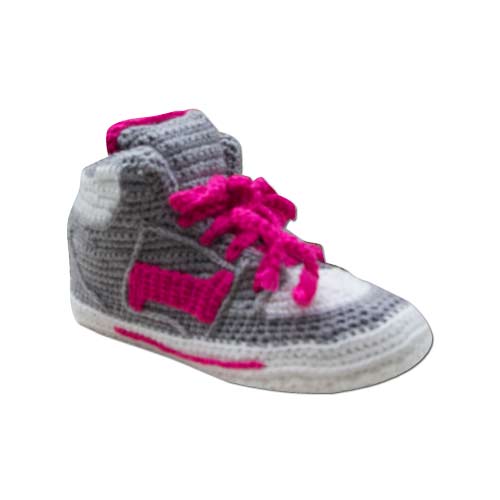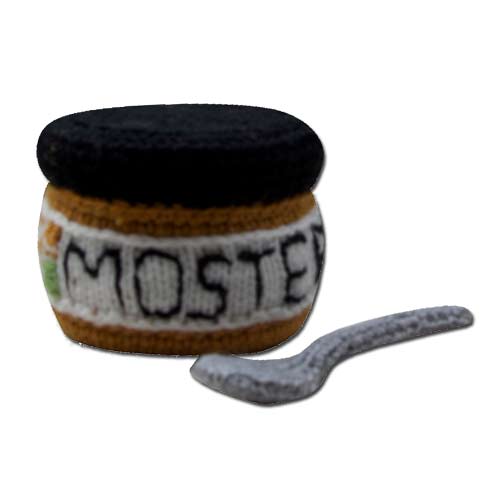 ---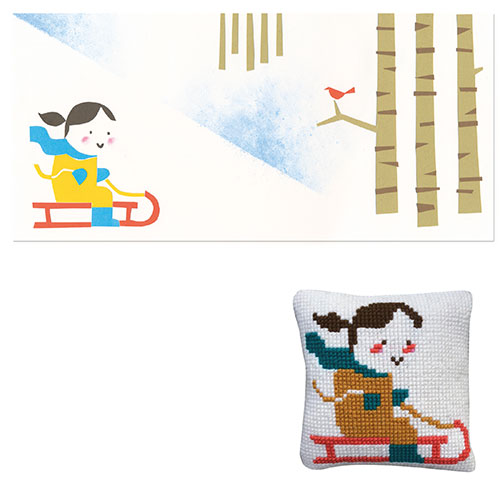 Borduurwerk van geboortekaartje
---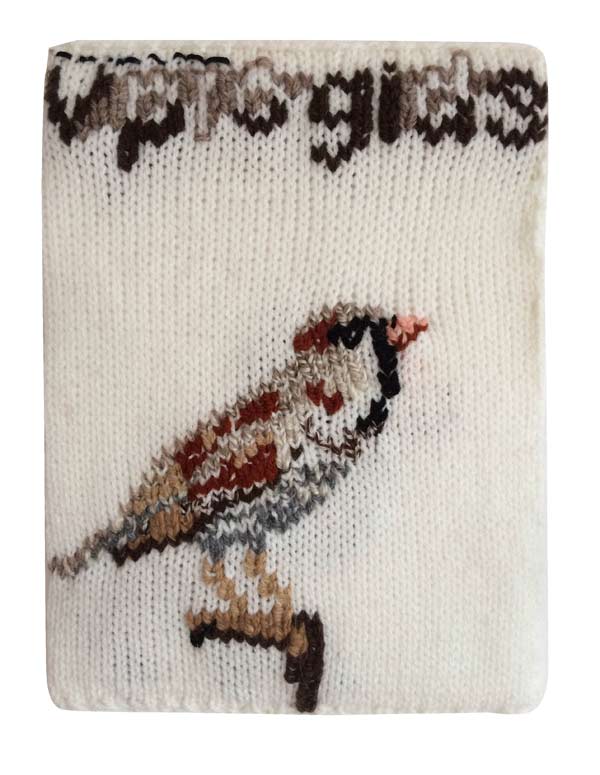 Voor Deborah van der Schaaf
---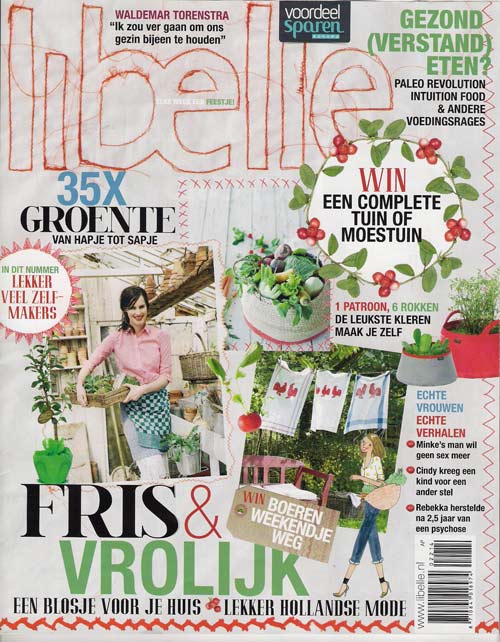 Logo en kaders genaaid voor Libelle
---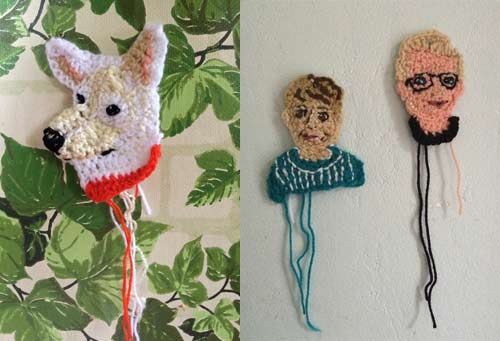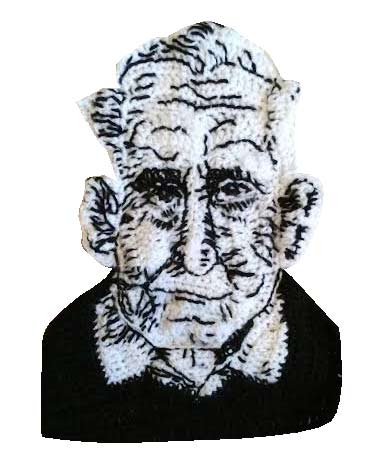 haakportretten
---

Herinneringsberen voor de BZT-show
---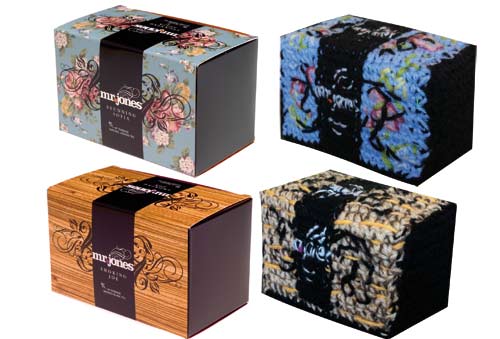 Stunning Sofia en Smoking Joe nagehaakt voor Mr.Jones
---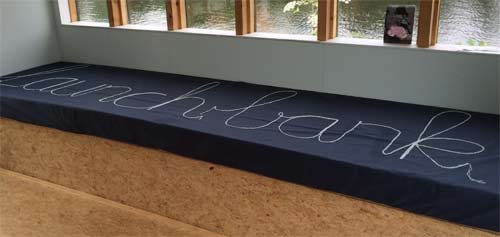 Launchbank-kussen voor Hupsake (boot nr. 4, De Ceuvel)
---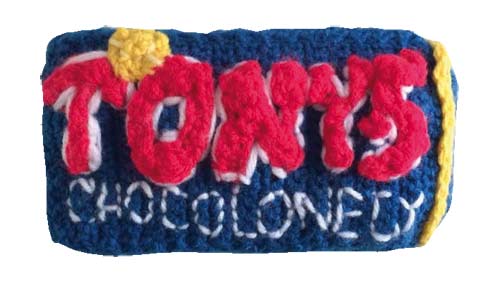 Voor Tony's Chocolonely
---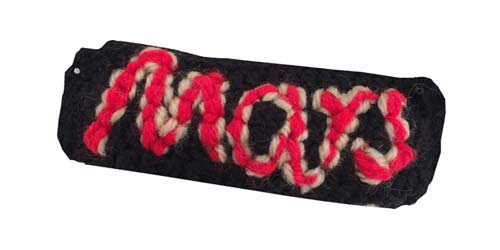 Mars in opdracht
---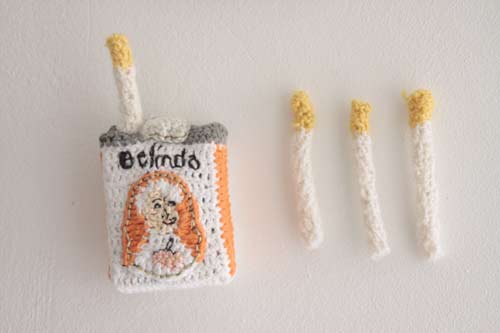 Sigaretten in opdracht
---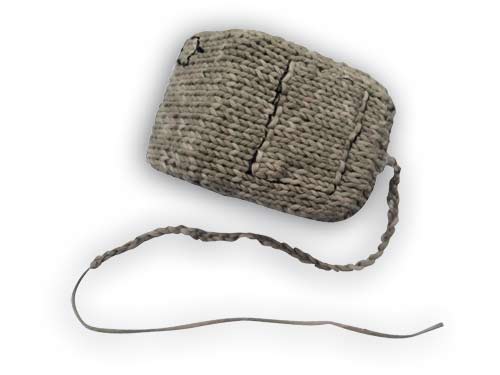 Oldschool mac muis voor de Ton Ton Club
---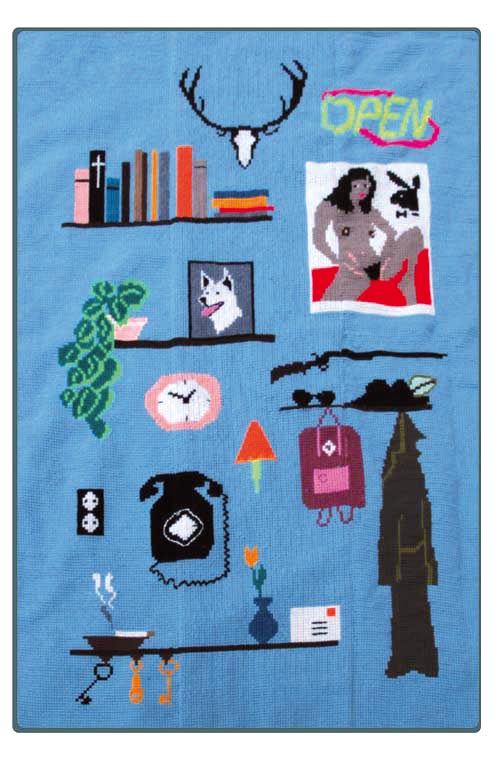 Wandkleed (2 m x 1,4 m) in kruissteek voor Café Modern
---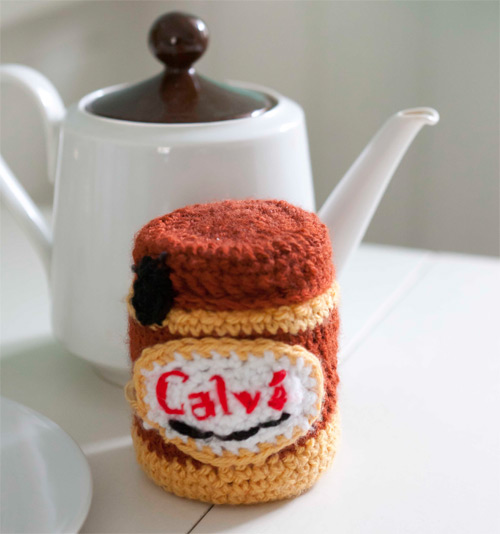 Pindakaas in opdracht
---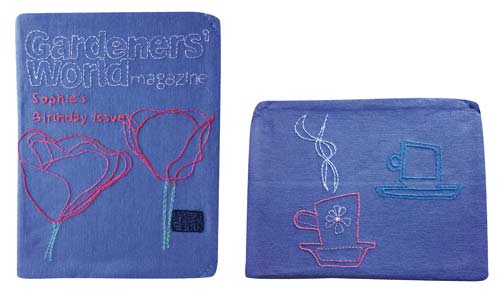 ipad hoes in opdracht
---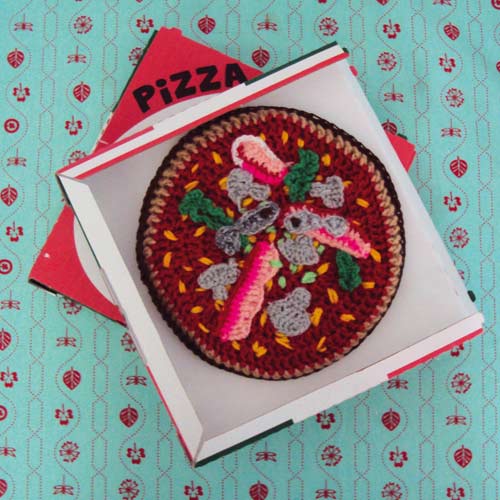 Pizza in opdracht
---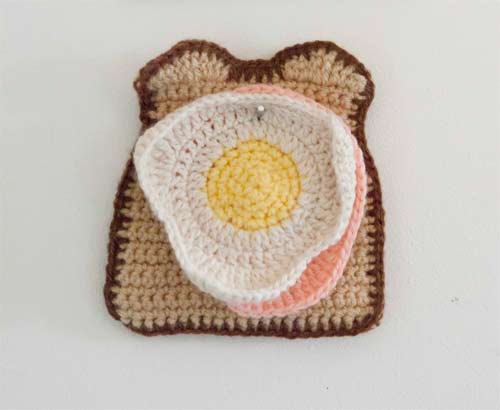 Ei met spek in opdracht
---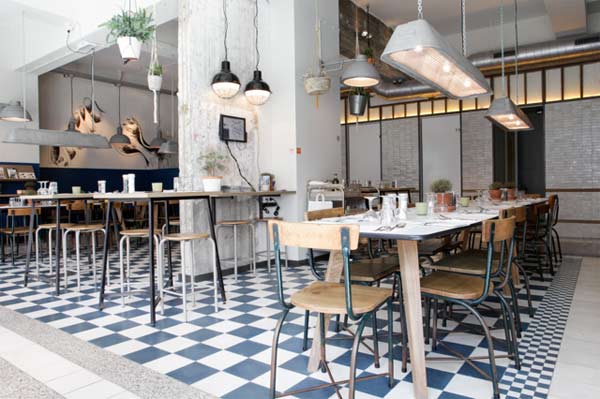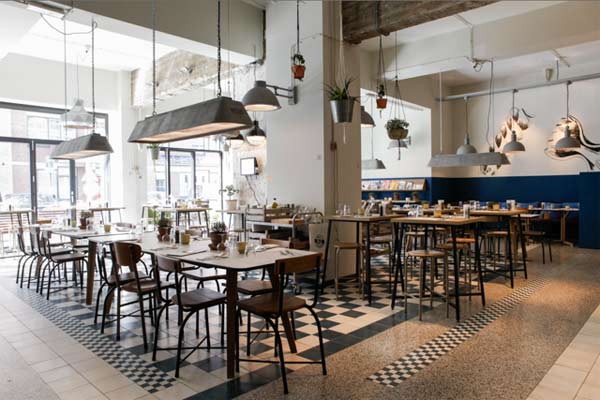 Macramé plantenhangers voor De pasta kantine te Rotterdam
---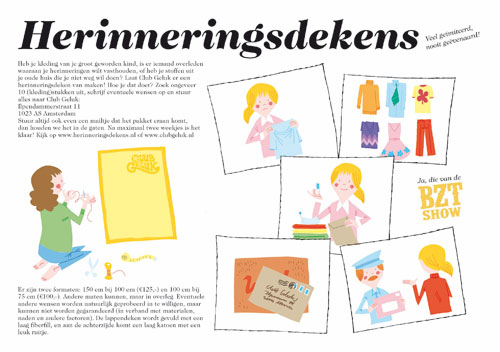 Herinneringsdekens voor de BZT-show
---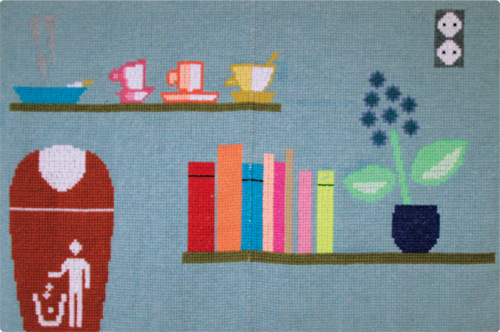 Borduurwerk van 150 cm x 100 cm
---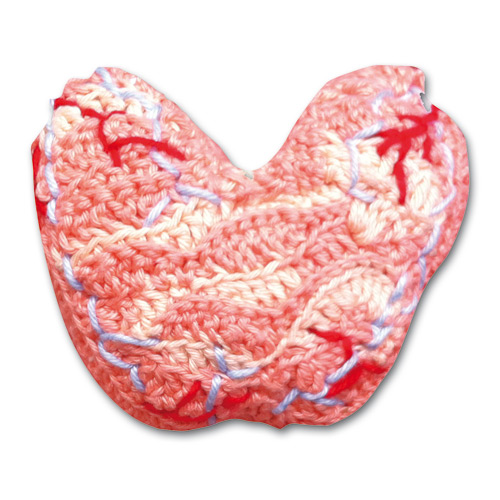 Schildklier in opdracht
---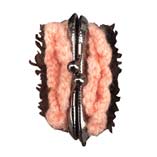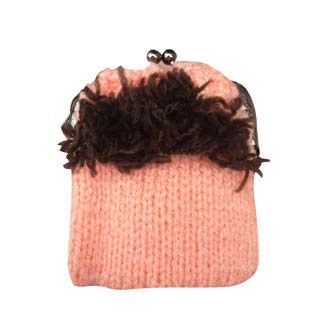 Vaginaportomonnee (klapkut) in opdracht
---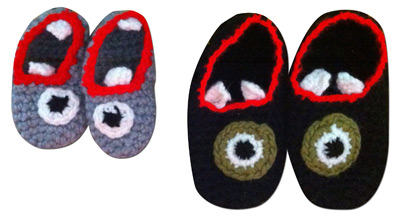 Monstersloffen in opdracht
---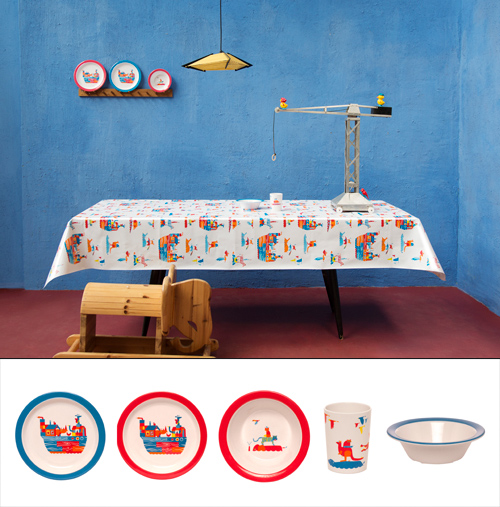 Noah's Arc ontwerp voor Kitsch Kitchen: zeil, plakplastic en kinderservies
---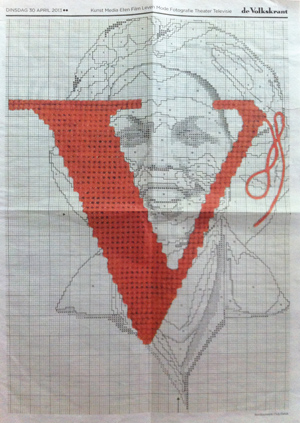 Geborduurde V voor Volkskrant
---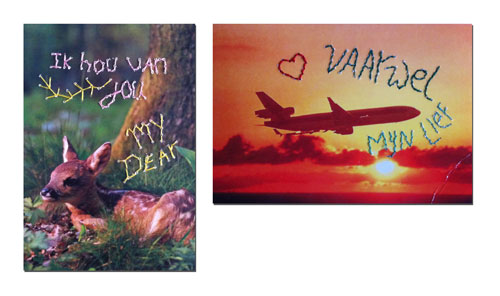 Liefdeskaarten borduren bij de Noorderparkkamer
---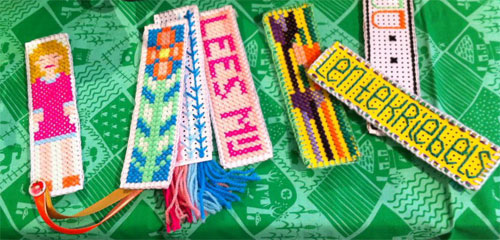 Boekenleggers borduren voor het CPNB
---

Geborduurde keuken voor Flavourites Live 2012
---

Stoffen voor de prachtkleding van House of dots (www.houseofdots.nl)
---
Ingehaakte boom en meer voor Olmenhorst fair 2012
---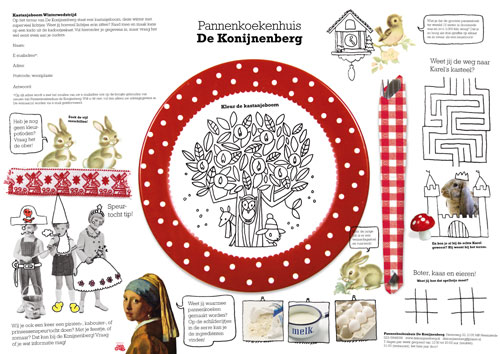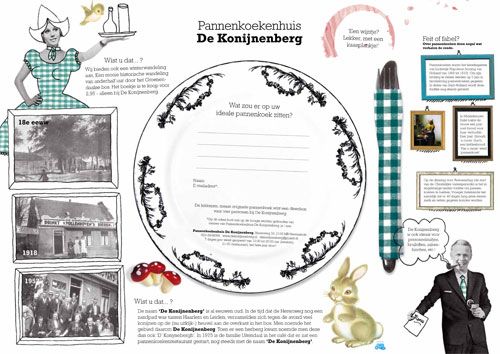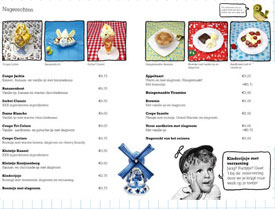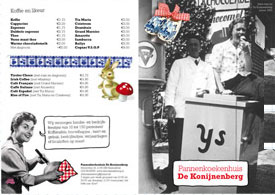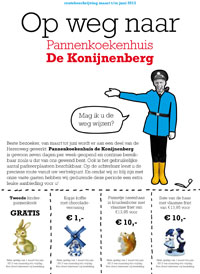 Heleboel huisstijl voor Pannenkoekenhuis De Konijnenberg
---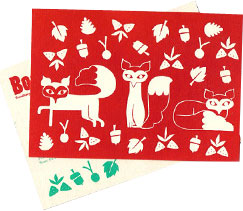 Geboortekaartje met vossen
---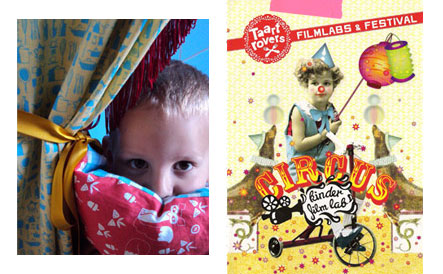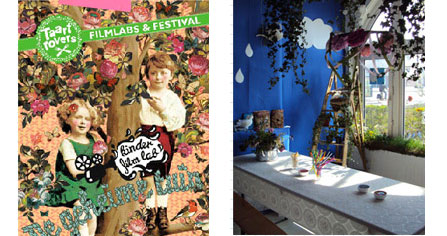 Aankleding voor de Taartrovers
---
Taart voor Silly en cakejes voor Tony's Chocolonely
---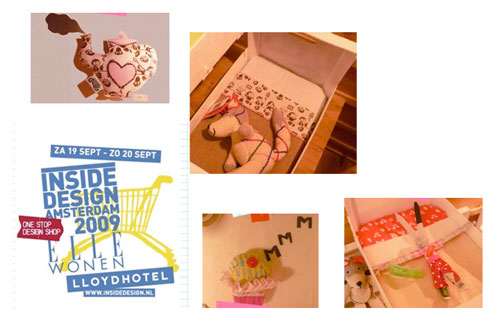 Aankleding voor Inside Design Amsterdam
---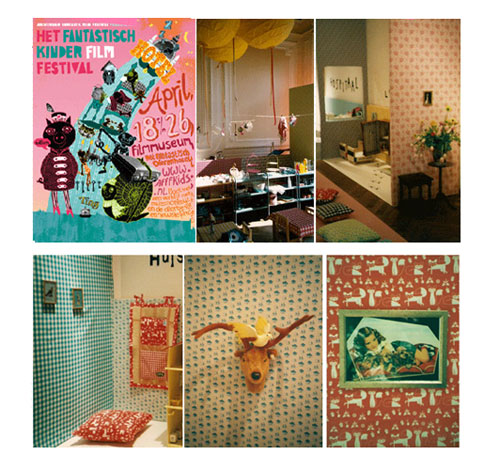 Aankleding voor Het Fantastisch Kinder Film Festival
---

Gordijnen
---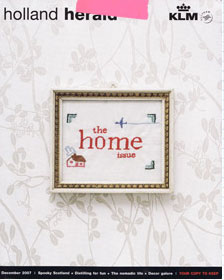 Cover voor Holland Herald
---
Right now we are very much into the bizar knits: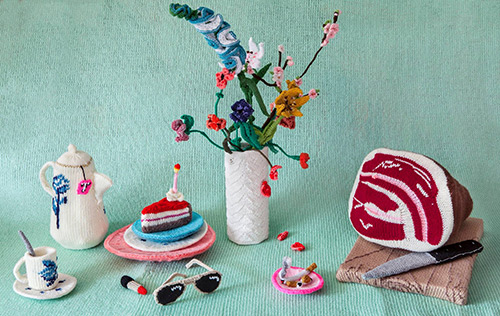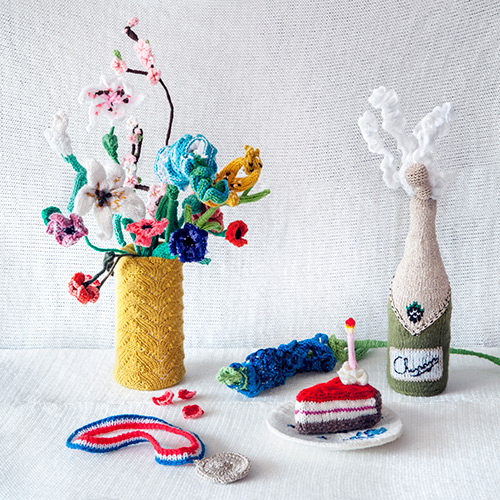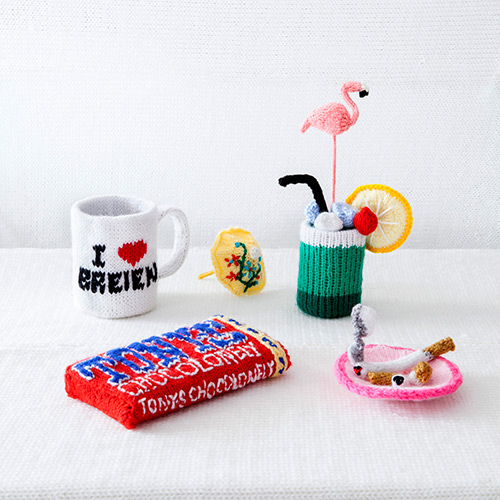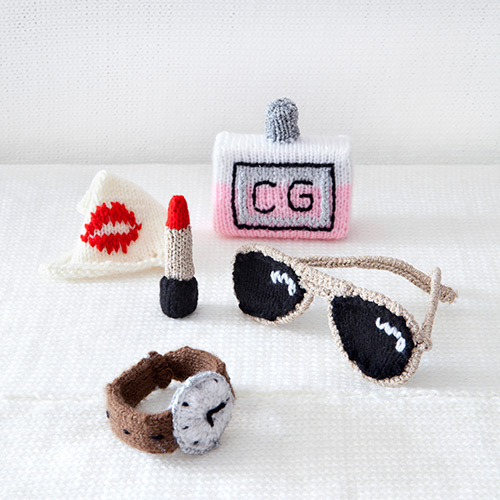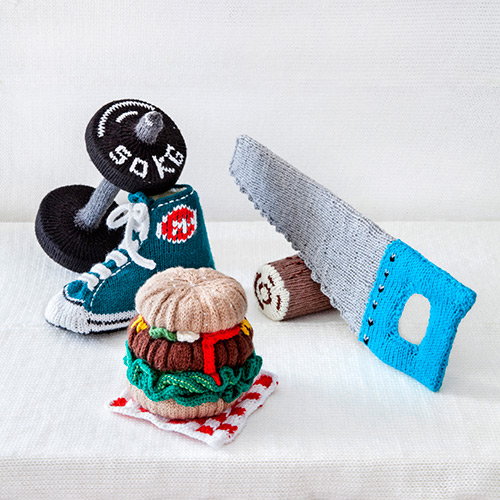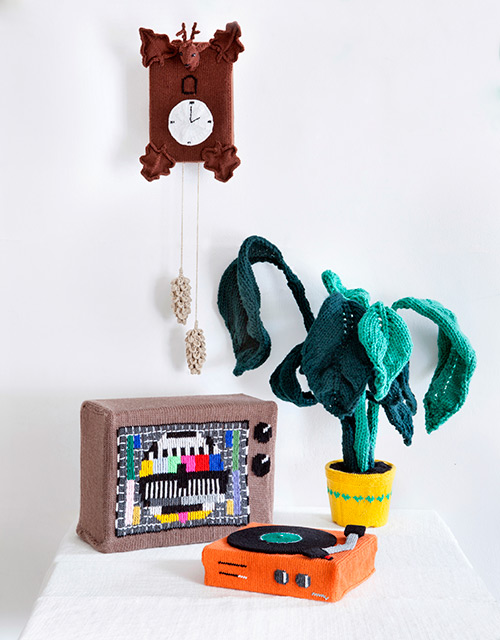 ---
And we love to use them like this: